How are ye all folks,
Hope all is ok with ye… Green shoots of hope announced on Tuesday… Fingers crossed.. You'd be sick shit of it wouldn't you… But sher that's the way of it.. Lockdown life is a bit weird here early in the week.. Better at weekends.. Getting odd jobs done though.. Website stocktake, returns, damaged stuff, shop stock take all to be done… One quick word on the records away for folks, please don't get odd… But if it's in a box for 2 months plus i'll be sending nudging emails to pick them up… No oddness allowed please… Need to clear some decks.. That's fair enough I think!!

Right so releases for Friday include the CHRISTY MOORE 'Early Years' 3LP and 2CD/DVD and 2CD.. The vinyl is beautiful and sometimes when you see a record you wish you had bought more of it… There are 1000 copies available… All hand numbered 1/1000 and I have 14 copies left to sell.. It's lovely… Good friend of the shop and Cork Artist Vincent Zara done the cover of the Christy album and it's great.. Vincent was also responsible for Rory's 'Check Shirt Wizard' cover.. Talented boy..




Uni also for this Friday have the new album by CHRIS STAPLETON, and ANDREA BOCELLI, BILLIE HOLIDAY O.S.T on vinyl and CD, JOHN PARISH / PJ HARVEY reissue, BRIAN ENO 'Film Music' compilation, DEREK & THE DOMINOES 4LP or 2CD sets, and lastly ELTON JOHN 'Jewel' box as 8CD set or various vinyl sets…

Warner for this Friday have the KEITH RICHARDS & THE X-PENSIVE WINOS 'Live at the Hollywood Palladium', and THE POGUES 'At The BBC' CD release.. 

The biggie for the weekend comes out of the Sony Records Stable.. AC/DC's 'Power Up' is with us… 5 Physical formats.. Rock n' roll… Sony also have a new album by PALOMA FAITH, JOHNNY CASH With The Royal Philharmonic Orchestra on vinyl and CD, and HANS ZIMMER 'Interstellar' OST on 2CD or 4LP…




ROM have the LAMBCHOP Covers album 'Trip'… Out this Friday via City Slang…

I shan't go into it now but this Brexit thing is most likely going to be a pain where there is no window… I will keep ye posted…

Friday the 20th of November is up next and is a good week for releases I think… PIAS has the new, excellent WAR ON DRUGS Live Album and there's an indies only purple vinyl with selected retailers only… Well we are one of them folks…. Another way to make it more appealing and palatable to ye folks, the consumer… Selected retailers only coloured vinyl… That's us lads… I better stop aiming my gun at my foot… Selected retailer that I am…. Fine band though! PIAS (if they are still talking to me) have also a blast of JOHN HIATT vinyl reissues for the 20th..

Uni have a load of stuff for the 20th of November… NEIL DIAMAND with Orchestra, Christmas albums by JAMIE CULLUM and ANNIE LENNOX, TOM JONES CD Boxset, BOB MARLEY vinyl catalogue is fully reissued at half speed masters, AEROSMITH, BLACK SABBATH and BLACKMORE'S RAINBOW have live albums out, JOHN WILLIAMS 'Star Wars : Empire Strikes Back' gets a vinyl reissue… Reissue of KANYE WEST's 'Dark Twisted Fantasy' on 3LPs, and lastly from Uni for the 20th is the AMY WINEHOUSE 'Collection' as a 7" vinyl boxset... I was chatting to Shane about Amy during the week actually, savage talent.. 'Back To Black' sounds great and will still sound great in 100 years.. Some of the songs, 'Tears Dry On Their Own', 'Love Is A Losing Game'.. Just great songs… A great album.. A great tragedy.. I think Amy was a happy go lucky enough girl until fame and the industry got hold of her… Like, she was getting Princess Di type paparazzi shite for a good 2/3 years before she died and then alcohol poisoning, all alone… Ah just very sad… Shane saw her he said in Oxegen and she was alright (she was drunk) but the voice was savage he said… Anyway pity…




Sony for the 20th have an ELVIS 'From Elvis In Nashville' album on CD Boxset or LP and hopefully an update on Flirty, 'The Best Of' PETER GREEN's FLEETWOOD MAC' on Vinyl, BILL WITHER's 'Greatest Hits' on vinyl and JIMI HENDRIX 'Live at Maui' on 2CD / Blu-ray…

Warner for the 20th have the IRON MAIDEN 'Live in Mexico' new album on various formats, COLDPLAY's 'Parachutes' 20th Anniversary Yellow Vinyl Limited Edition… 20 Years my god… EMMYLOU HARRIS' class album 'Wrecking Ball' is now out via Nonsuch / WEA on the 20th November also… PINK FLOYD remastered and deluxe versions of 'Delicate Sound Of Thunder'' are in on the 20th across a host of physical formats, and MIKE CAMPBELL's band THE DIRTY KNOBS release their album 'Wreckless Abandon' on the 20th also… Mike as ye know was the late, great Mr. Tom Petty's guitar player.. Lastly from Warner for the 20th, UFO reissue 'Strangers In The Night' on 2LP or CD Boxset… Nice few bits there to be fair..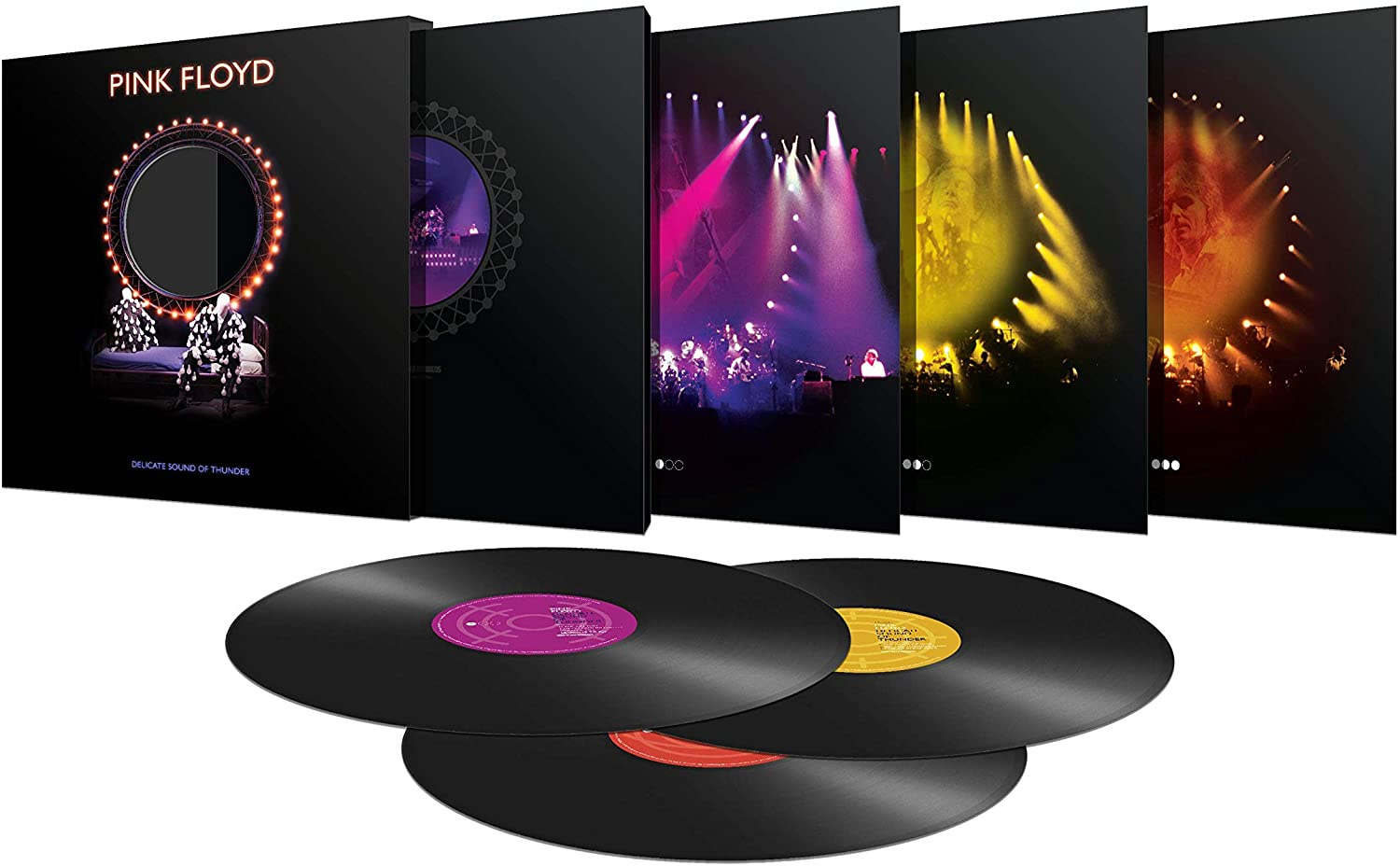 The Orchard have the KERBDOG reissues, ISOBEL CAMPBELL reissues and the JOHN PRINE 'Live' 2LP vinyl (coloured vinyl to follow on 11th Dec)..

I'll hand over to Bobby who will run through some other releases for down the road in a little bit… A few beauties there I think… Before I do that, a little chat with Bobby… We are famous kid!!! Mr. Ryan Tubridy gave us (me, you, Shane & Cormac also) a lovely shout out on his radio programme this morning… He is, in huge fairness to him, trying to get folks to think about buying Irish / From Irish Businesses this Christmas and going forward also.. So that idea about the signed photographs of the 3 of us could work alright… 50 quid each for the signed ones, 20 quid for the unsigned ones you were saying… Serious though, thanks for the light shining Mr. Tubridy, thank you. About it (buying Irish), when you are going shopping now as Paul Heaton may say, 'stop for a minute, think for a minute'… There are great independent shops in every town and every city up and down this country… Give them a go.. The biggest beast in the sky is hoovering up millions of pounds / dollars an hour… It may feel easier, but stop for a minute, think for a minute.. Google is your friend in helping to find the .ie's … As far as we are concerned, in our little Star Wars, we are there on price, we are definitely there on customer service and a bit of craic, we just don't have the resources to buy tonnes of every record, so albums etc can slip out of stock. But we promise to communicate, to be honest (a given) and to do our very best… I don't think you can be fairer than that.. Folks like us are the length and breadth of the country.. Give them a try!!! We have tried to get the audio from the lovely mention today up on our YouTube channel. Our apologies here as the sound isn't great, but we have it up now. Again, a huge huge thank you Mr. Tubridy.

https://www.youtube.com/watch?v=3XNmMnF5KSQ&feature=youtu.be&ab_channel=MusicZone
Right Bobby, you're on kid with a few upcoming releases (we better get signing photos then!!)

How's it going everyone,

Starting us off with the upcoming releases this week is the announcement of a brand new ARCTIC MONKEYS live album, 'Live At The Royal Albert Hall' coming out on CD, Vinyl or Indies Only Clear Vinyl. Recorded live in 2018 on the 'Tranquility Base' tour. I reckon this could be a first live album release from the band, and it has a cracking setlist. And better still, all the proceeds from the album are going to War Child to help support the amazing charity due to the impact that COVID-19 has had on their fund-raising.. Hats off Mr Turner and co. I saw the band on this tour in Dublin, and the sound was phenomenal, so really looking forward to giving this a few spins!




Mentioned earlier as the CD/BluRay version is due to land next week, a 3LP/BluRay set of THE JIMI HENDRIX EXPERIENCE 'Live in Maui' was announced by Sony this week. Lovely looking set!

Another great announcement made this week freisin, one of the best selling Irish albums of all time, 'A WOMAN'S HEART' is being pressed on vinyl (a first timer!!).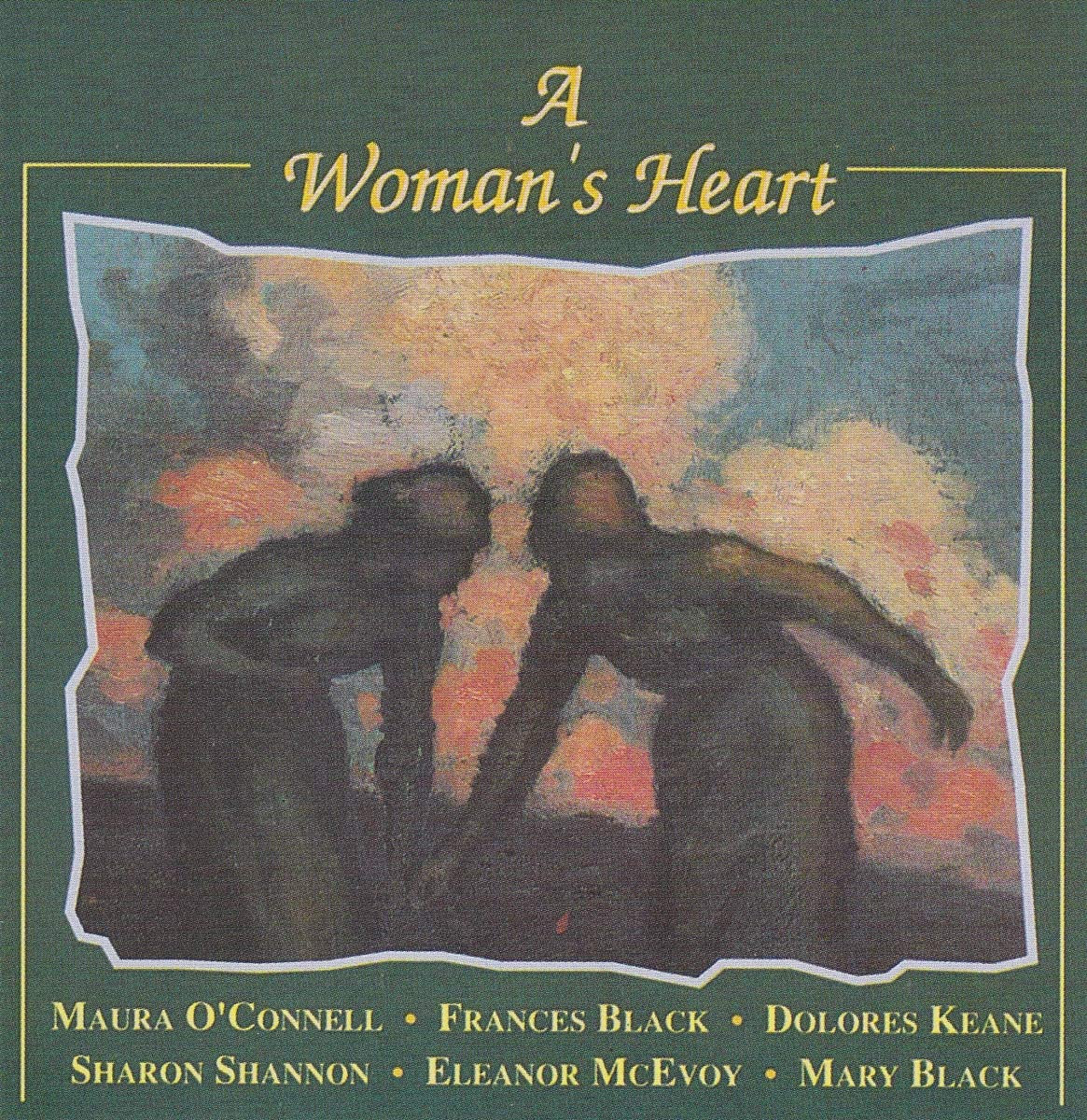 Some other nice bits announced and now on the site for pre-order include DEFTONES 'White Pony' 20th Anniversary 2CD or 4LP (including an indies only white LP version with print), BEYONCE has a new live album called 'Homecoming : The Live Album' coming out as a 4LP set, there is another BOB MOULD Vinyl Boxset entitled 'Distortion 1996-2007' on Clear Splattered Vinyl (an indies only signed version coming again as well), there is a 20th Anniversary Limited Blue Vinyl pressing of PARADISE LOST's 'Draconian Years' album, and finally for this week, a 13CD PORCUPINE TREE Box Set.

That's it from me folks, back to the bossman!

Right so, releases for the 27th of November which is also Black Friday (with a twist, behind closed doors), but won't go through it again.. Wishlist window closed i'm afraid… The list of releases is here… Online then from 6PM on the 27th…
https://recordstoreday.co.uk/news/posts/2020/black-friday-2020-releases-revealed/

Regular releases for the 28th include DRIVE-BY TRUCKERS 'Plan 9 Records July 2006' 3LP Indies only vinyl, new SLEAFORD MODS single, JARVIS COCKER reissues with 12" Singles of 'Jarvis' and 'Further Complications', a SOUL JAZZ RECORDS PRESENTS Cuba : Music and Revolution 3LP set, and a TIM BURGESS reissue of 'Ascent Of The Ascended' on indies only vinyl..

The Orchard for the 27th have a nice DREAM THEATRE live album on loads of formats..

Uni for the 27th Nov have a new GARY BARLOW album, the AMY WINEHOUSE 5CD collection release.. V good price… PAUL WELLER 'Wake Up The Nation' 10th Anniversary Remix album on CD only.. Vinyl to follow in Feb I think… WELLER's 'On Sunset : Remixes' limited 12" is out on the 27th also, NOW 107 compilation is out that day, STEVEN WILSON's new single 12" from 'Future Bites' album due in January… Uni are reissuing the first 3 DOVES albums on vinyl 'Lost Souls', 'Last Broadcast' and 'Some Cities', there is a new NAS album on vinyl 'Kings Disease', and lastly PETER GABRIEL's 'Growing Up Live' from Milan 2003… First time on vinyl..




Sony for the 27th have a MILEY CYRUS CD 'Plastic Hearts'…

Warner for the 27th have the reissue of PAOLO NUTINI's 'Sunny Side Up' on sun yellow vinyl (I added in the word sun myself), the brand new SMASHING PUMPKINS album.. More on that next week… BILLIE JOE ARMSTRONG's 'No Fun Mondays' covers album, THE STRANGLERS 'Peaches : Very Best Of' vinyl, HATEBREED's 'Weight of the False Self', SHAKIN' STEVENS 'Definitive' boxset and a singles compilation, and finally from Warner for the 27th is a SPANDAU BALLET '40 Years' greatest hits compilation on Red Vinyl or 3CD..




Call + Collect 021-4967119 available.. My mobile can be on silent but i'll try get back.. 021-4967119 or email shop@musiczone.ie or raymusiczone@gmail.com… Sound sound… 3 Weeks to go…

Sin é for this week… I'm off to sign some photos…

Thanks for listening,
Ray, Bobby & Shane
musiczone.ie