Hi everyone,
Hope all is well with ye folks.. Strange few days.. Level 5 and we were closed again… Not what we want.. More upheaval.. Avoided for now, it's in our own hands… All of us.. So back to the rules in-store.. More important than ever… Only 4 customers at a time, only 15 to 20 minute visits, stay behind the perspex and keep 2 meters from other folk… Ah it's been a wonky time…

Loads and loads and loads of releases in the shop for Friday.. Nearly too much stuff.. Work has been intense of late with the amount of releases coming at us.. Right so, for Friday.. The JOHN LENNON 'Gimme Some Truth' boxset and other various formats landed… The biggest box looks absolutely beautiful.. Looking forward to giving it a play or two over next few days.. RORY GALLAGHER 'Best Of' landed also, as did the DIRE STRAITS LP and CD Limited Studio album sets.. Good prices on them I think.. The TEARS FOR FEARS 'Seeds of Love' vinyl and boxsets also landed, still waiting on the 7"s by BILLIE EILISH with the new Bond tune and the INHALER 7" also..




Sony for the 9th of October or this Friday have some nice releases for National Album Day.. So we will have limited coloured versions of STONE ROSES debut album, PAUL SIMON's 'Graceland', DEACON BLUE's 'Raintown', EUROPE's 'Final Countdown', WEDDING PRESENT 'Bizarro', FOOTLOOSE OST, and a picture disc vinyl pressing of PREFAB SPROUT's 'Steve McQueen'. Aside from N.A.D releases, Sony also have a SADE vinyl boxset and a coloured vinyl reissue of ROBERT JOHNSON's 'King of the Delta Blues'..




PIAS for this Friday have the DIVINE COMEDY Vinyl Reissues (slight delay with the CD boxset), as well as the new FUTURE ISLAND's album.

Warner for this Friday the 9th have quite a bit of stuff for National Album Day and also some general stuff.. Right so, NAD stuff first, WEA have limited one run only presses by ALPHAVILLE, DEXY'S MIDNIGHT RUNNERS 'Searching', TALK TALK 'It's My Life', DURAN DURAN Self Titled, BLUES BROTHERS OST, ZZ TOP's 'Eliminator', ICE-T's 'Rhyme Pays', ROD STEWART's 'Greatest Hits', the FRIENDS OST, IRON MAIDEN Self Titled, PHIL COLLINS 'No Jacket Required', A-HA 'East Of The Sun...' GARY MOORE's 'Live From London' and the KRAFTWERK reissues… Just to flag it here.. I was cut back on the German versions of KRAFTWERK's.. I don't know how bad yet.. I'll know later today.. Hopefully I won't have to break hearts.. I'll try do it gently if so…

General release from Warner for friday include the LINKIN PARK 'Hybrid Theory' 20th Anniversary Edition, ULTRAVOX 'Vienna' 40th Anniversary Editions., BLACK SABBATH's 'Paranoid' Boxsets, TRAVIS brand new album '10 Songs', FOAL's 'Collected Reworks' album, MOTORHEAD 'On Parole', and last but not least THE DOORS' 'Morrison Hotel' boxset… Crikey, some amount of stuff!! I'm opening the roof for Friday.. The weather is supposed to be good and i'm but and i'm putting the National Album Day stuff up there… Enquire in-store for further details!!..

And Eddie Van Halen passed away, a guitar god it must be said… Dogged with health issues for a long time.. RIP to one of the ultimate guitar gods and rock stars…

Just received the invoice for KRAFTWERK German versions.. Biggest problem is DIE MENSCH MASCHINE… Ordered 10 copies, I am getting 2 copies, with 7 of you folks after either requesting or paying for it .. Let me know if there is anything I can do… I only found out Tuesday that there was cuts.. 80% is more than I thought… Let it with me for now…

Right so better move on to the 16th of October or it will be here before I have this newsletter finished… Universal have the National's MATT BERNINGER 'Serpentine Prison' solo record on CD, LP or Indies Only LP… Universal have a new album from THE VAMPS, a TANGERINE DREAM 10CD boxset, DEF LEPPARD's 'Hits Vegas' live, and PETER GABRIEL's 'Live in Athens'..




Warner for the 16th of October have THE EAGLES 'Live From The Forum' across various formats, IAN DURY 'Hit Me! : The Best Of', EMMYLOU HARRIS 'Wrecking Ball', KATIE MELUA's new album, MASTODON 'Medium Rarities' vinyl limited, PIXIES 'Hear Me Out' single, and of course the deluxe versions of TOM PETTY's 'Wildflowers & All The Rest' album..

PIAS for the 16th of Oct have the deluxe version of the debut BLACK PUMA's album which has new tracks and a limited coloured vinyl… PIAS also have the new KEVIN MORBY album

SUEDE 'Best Of' was delayed actually but it is due this Friday..

Bobby will run through what announcements have been made in the last week here now also.. New AC/DC I believe..

Hope all is well folks,

Another few nice bits announced in the last 7 days or so. As Ray mentioned, new AC/DC album 'Power On' is probably the biggest. Album record with Brian Johnson back on vocals and Phil Rudd back on drums. Few different formats, CD, Vinyl, Indies Only Yellow Vinyl, Picture Disc Vinyl, and there will be a nice boxset but we don't have full information on that yet, should follow in a newsletter shortly!




Fresh off the press at 3PM today, there is a new CHRISTY MOORE compilation album due out in November, 'The Early Years : 1969-81', and it's on 2CD, Limited 2CD/DVD or Limited 3LP White Vinyl. Lots of rare material here, stuff out of print for a long time, or in the case of some of the live session material, stuff never released!

THE WAR ON DRUGS have just announced a live record 'Live Drugs', featuring material collected from live show throughout the band's full career, a full live retrospective. There will be a limited indies only purple vinyl on this one.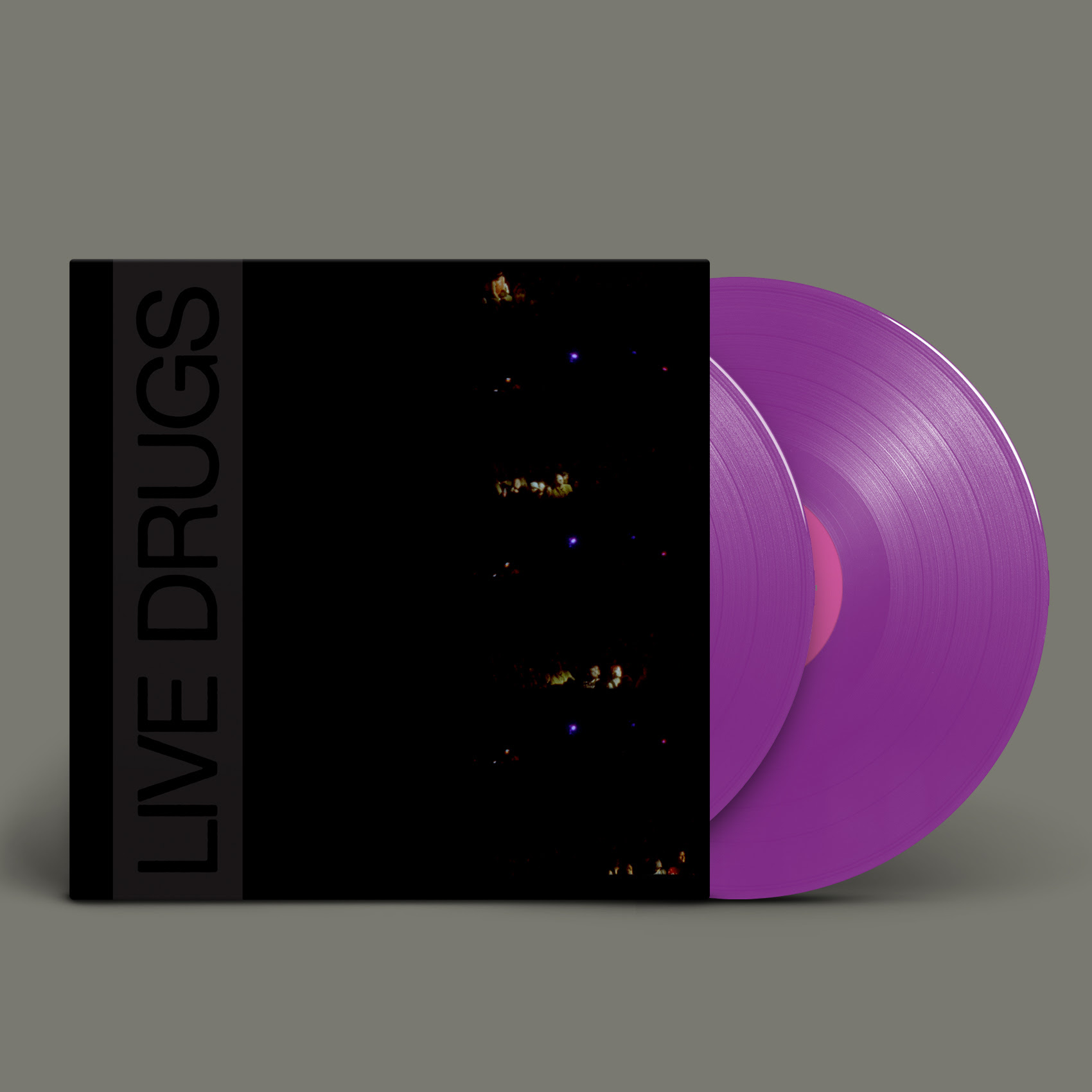 KEITH RICHARDS & THE X-PENSIVE WINOS have a live album release coming, on a few different formats. 'Live at the Hollywood Palladium' is the title, and it was recorded in 1988 during the writing and production of 'Talk Is Cheap'.

Other nice bits announced, there is a new ARTHA FRANKLIN compilation album 'Aretha' coming out on various formats, a brand new DRIVE-BY TRUCKERs album (second this year!), a JAMES BOND Vinyl Soundtrack Compilation. There a lovely AMY WINEHOUSE '12×7 : The Singles' vinyl 7″ boxset, as well as a 5CD collection of her studio, live and rarity releases. Finally there is a BILLIE HOLIDAY : Bille – The Original Soundtrack release, and TAYLOR SWIFT's most recent album 'Folklore' gets it's vinyl release.

Back to the bossman, and the the releases for October 23rd!

Right so on to the 23rd of October and we will have via Sony Music… Is this Bruce's 20th studio album… Everyone of them released on Columbia Records.. That says a lot to me about both parties involved… Sorry reading back got sidetracked… Yes.. BRUCE SPRINGSTEEN AND THE E-STREET BAND's new album 'Letter To You'… It's available on CD, standard black vinyl, and a limited indies only coloured vinyl (we still have some to sell of this).. Have not gone listening to any of it yet..




Sony also have on the 23rd of Oct the PEARL JAM 'MTV Unplugged' on CD..

Universal for the 23rd of Oct have the THIN LIZZY CD Boxset (fairly comprehensive!), there's a BEASTIE BOYS compilation out that day also… If I didn't mention before their documentary is well worth a watch.. It's excellent.. Lastly from Uni is a BLOSSOMS' sessions and live album 'From Isolation / Live From The Plaza Theatre, Stockport'. It's on CD, or indies only DLP Coloured vinyl…

The Orchard for the 23rd have a DEVIN TOWNSEND 'Empath' live album..

PROPER for the 23rd have a new BEN HARPER release..


PIAS for the 23rd of October have the new ADRIANNE LENKER (Big Thief) album, DRIVE BY TRUCKERS 'Live from Austin, Texas', SONGHOY BLUES new album, THIS IS THE KIT new album and THE FALL reissue of 'The Frenz Experiment'…

Warner for the 23rd have the new GORILLAZ album, 'Song Machine : Season One – Strange Times', on CD, LP, 2CD or Indies Only Vinyl (productive lately), a new FAITHLESS record, GREG LAKE Anthology, JOE BONAMASSA new album 'Royal Tea' on CD, 2LP or Boxset... Warner have a RANDY NEWMAN vinyl reissue of the OST 'The Natural', there is a new 7" ROYAL BLOOD single, a new SAM AMIDON album on CD only for now and last but not least is the JOHN PRINE CD boxset 'Crooked Piece of Time : The Atlantic Years'… Ah just class.. Simple but brilliant songs… A couple of chords only most times… No Eddie Van Halen (something tells me they'd have fun together though).. But brilliant, simple songs.. If Prine is new to you.. I'd highly recommend him.. One of the people I thought about throughout this pandemic… Terrible loss.. Top man i'd say.. I hope yourself and Eddie rip it up..




Still lot's going on isn't there… RSD 3 is the day after those big releases on the 23rd of Oct… It's intense..

Anyway, sin é for this week folks,
Thanks for listening,
Ray, Bobby and Shane

Oh sorry! Breaking news, THE EMPEROR's OF ICE CREAM vinyl will be here by Saturday.. Maybe Friday but definitely Saturday i'm told.. Exciting stuff