Hi everyone,
Hope all is well out there or as well as can be… Bellyfull of news tonight… Where do I start?? We are opening back up I suppose…. So this week we are open Thursday 10-6 and Friday 10-6 and Saturday 2.5…
OPEN THURSDAY… I suppose we have been closed to the public for 6 months out of the last 10 months due to fires and Covid, so we hope we can get a little run of abnormal normality…
We want to open right, safely for ye guys and for us guys behind the counter… So there are a few rules or guidelines depending on my mood… No seriously, a few important points re opening…
1. We ask everyone to sanitise their hands when entering and leaving the shop. (Sanitiser inside the door on the right and at counter).
2. Only 5 Customers in the shop at any one time.
3. 20 Minutes Max in the shop per customer.
4. Watch your space and other people's space. N.B. 2 METERS.
5. Please watch your respiratory etiquette
6. Please respect us if we ask you to move back etc. Do not get odd!!
Look we (like all retailers or small retailers anyway) want to do this safely and securely for everyone involved so we can hopefully stay open for a period of time without upheaval… And for everyone's health and benefit also… Call and collect is still a thing so if you feel you'd rather that then that is absolutely fine also… Whatever you prefer that way.. I was opening on Thursday 18th June anyway but Leo accelerated that last week so it's the 11th of June… Sin sin for now with that anyway.. HSE recommends face masks for indoor retail also…
Right releases in the shop for Friday include LIAM GALLAGHER 'MTV UNPLUGGED', BLUE NILE 'HIGH', new NORAH JONES, MANIC STREET PREACHERS 'Gold Against The Soul', STEVE HACKETT 'Genesis Revisited Live', and DRAB CITY debut…
Next week is a bumper week really.. The best all year really I think… New BOB DYLAN CD, new (ish) NEIL YOUNG 'Homegrown' album.. Still a small few of the indies only vinyl with the lithograph available.. Two very exciting releases these two above..
New PHOEBE BRIDGER's album also, as well as THE NATIONAL 10th Anniversary 3LP of 'High Violet' both out next Friday.. BOWIE's 'Space Oddity' picture disc is out the 19th also as is the new LAMB OF GOD, new BLUES PILLS, WHITESNAKE 'The ROCK Album', K.D. LANG reissues, and Music on Vinyl have a reissue of AMERICA's self titled album, as well as KOOL AND THE GANG in the Collected Series…. So the 19th of June is shaping up to be a big release day… The 20th of June then is Love Record Stores so some releases for that also..
More big news for us.. Really thrilled and delighted to say we have a beautiful signed test pressing of the new FONTAINES D.C. record 'A Hero's Death', signed, yes signed, by the band to give away to one lucky customer.. Here are the links to pre-order for the four formats : The CD, standard vinyl, stormy blue coloured vinyl,  or the deluxe 45RPM DLP black vinyl.. We have had a few lovely prices down through the years but I personally think this one tops the tree… An absolutely beautiful, unique item that would be savage in any record collection… We are obviously chuffed to have it… It's great to be involved and with the lads being an Irish band it makes it all the sweeter… Big thanks to the band and to those at Partisan Records also.. Get in touch if you want your name in the hat… I hope I need a big hat that day… More on the FONTAINES D.C. album in the coming weeks before release on 31st July..
Right so, releases for the 26th of June (and if interested in anything here please pop us an email).. There are a blast of ROLLING STONES Vinyl Reissues, Half Speed Masters for better sound quality… €25 for the single LPs, and €33 for the Double LPs… So we will have Sticky Fingers, Exile On Main St, It's Only Rock N' Roll, Black and Blue, Emotional Rescue, Tattoo You, Undercover, Dirty Work, Steel Wheels, Voodoo Lounge, Bridges To Babylon, A Bigger Bang and Some Girls...
Each half speed remaster was cut from specific original tapes to get the very best sound from the format.. All 180gm vinyl…
Sorry was so excited with the Fontaines news / album price etc I forgot some releases for 19th June.. GRETCHEN PETERs has a new one, RON SEXSMITH has a new one.. We follow Ron on Twitter and he is an enjoyable follow.. A good character I'd say… 'Hermitage' is the name of the new record on CD, standard LP and pink indies only LP… I think his show in Dublin is rescheduled for November now…
Uni for the 19th of June have a first timer on vinyl for JONI MITCHELL's 'Shine' (I have been listening to a lot of Joni lately.. We dip in and out of stuff don't we I suppose)… JESSIE WARE's 4th Album is releases on the 19th, uptempo, dancey listen… LITTLE STEPHEN's reissue of 1987 album 'Freedom, No Compromise' also on CD or CD with a live DVD…
DERMOT KENNEDY has a new and very limited 6 track Live Ep out on the 19th of June also 'Lost In The Soft Light', only available in indie stores or D2C… NELLY's album 'Country Grammar' gets a 2LP release and LUDOVICO EINAUDI releases 'Live at the Royal Albert Hall' on 2CD or 2CD/DVD.. Uni for the 19th also have 3 Bluenote vinyl reissues from LARRY YOUNG, KENNY DURHAM and ANDREW HILL, these are all analogue reissues…
To coincide with the STONES breakouts for the 26th of June the new tune is out that day also on 10" Vinyl, brand new song, 'Living In A Ghost Town', indies only 10" orange coloured single… Numbers will be tight on this…
Right back to the 26th of June, we will have the new KHRUANGBIN album 'Mordochai' on CD, LP or Indies Only Pink LP… Not sure if you listened to this band from Huston, Texas before but I think they're very interesting… Have a listen to Time (You and I) here from the new album and see what you think..
https://www.youtube.com/watch?v=oc50wHexbwg
Another interesting one, SQUID have a new 10" Single coming out on the 26th called 'Sludge', give it a listen here.
https://www.youtube.com/watch?v=b0GHHmjovM8
New HAIM album for the 26th, JOHNNY CASH 'Mercury Albums' boxset on Vinyl and CD, his 6 albums from 86-91 on Mercury remastered..
Sony for the 26th of June have DEPECHE MODE's 'Spirits In The Forest' 2CD, 2CD/2DVD or 2CD/2BLURAY Live Album… Not many better live.. Sony will also have a DOLLY PARTON 'Very Best Of' 2LP €28, ALAN JACKSON 'Greatest Hits' 2LP €28, MIRANDA LAMBERT 'Platinum' 2LP €28, CARRIE UNDERWOOD 'Some Heart' 2LP €28..
Another big announcement last week was MICK FLANNERY's 'Alive : Cork Opera House 2019' Double LP or CD.. Live from the Opera House in September 2019… If you have not caught Mick (on his own or with band) live before.. He's cracking… This live album will give you a great sense of that quality, musicianship, and song craft… This is a lovely release also because profits from the sale of this record are being shared amongst Mick's band and crew. Covid has thrown a grenade into this beautiful sector of our economy, the arts.. Full time talented folk who's livelihoods have been completely ripped away… So not only are you purchasing a quality live record by one of our own, you are helping support the wider music community also.. The links to pre-order the album are here or drop us an email and I will put your name on one also.. July 24th Release Date…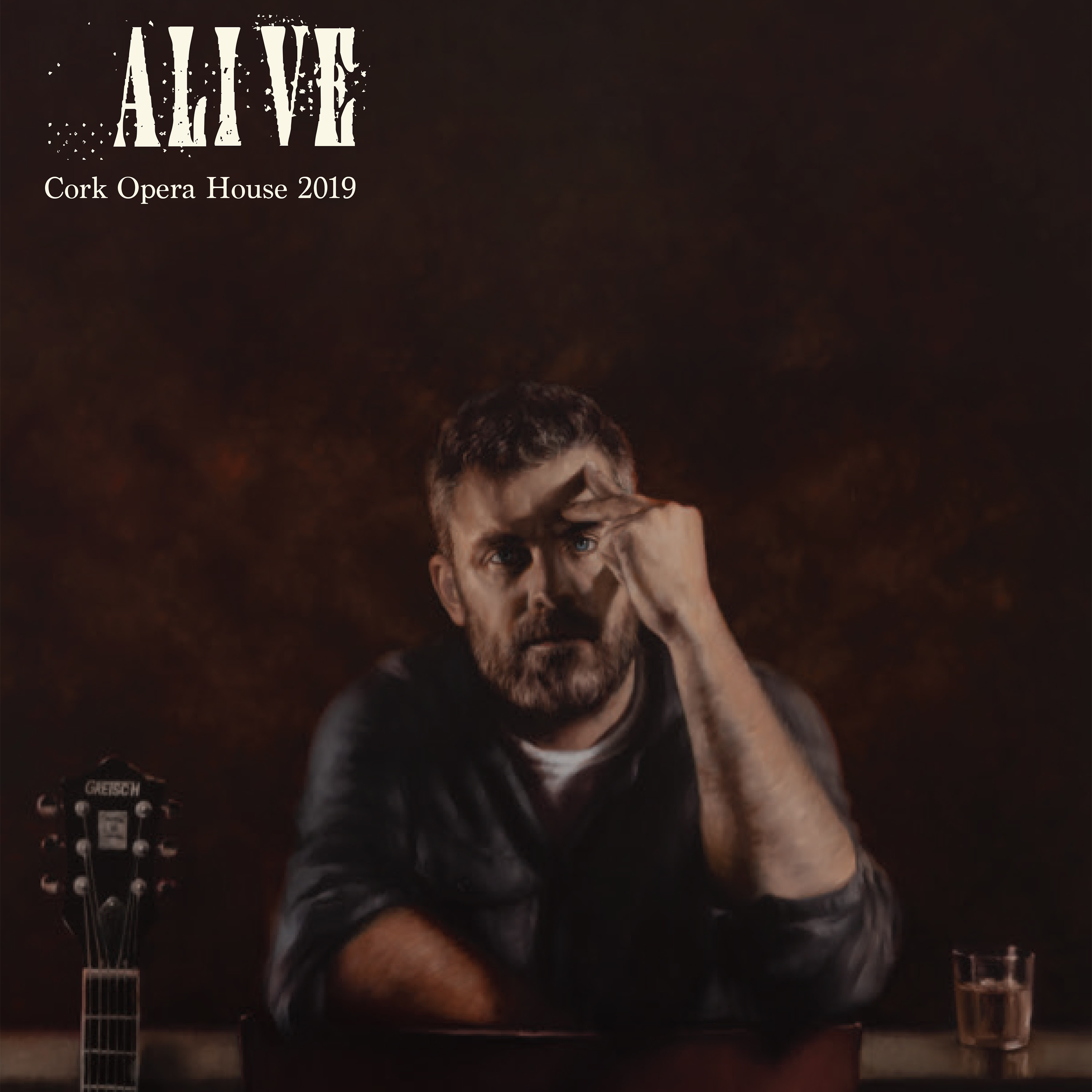 Also on the Irish scene we have copies of JOHN BLEK's new live album Digressions #1 : Live At StudiOwz' also now in stock, another fine fine listen…
Last but not least for this week we are delighted to have copies of PADDY DENNEHY's debut album 'Little Light' for release Friday.. So regular lads whose opinion's I respect speak really highly of Paddy's songs… So i'm really looking forward to spending some time with his album.. More info here and a tune here : 
Paddy Dennehy's debut album 'Little Light' has been a long time coming. He began performing in 2013 and made quite the first impression: his first gig in Dublin was on the Late, Late Show; his first gig with a band was at Electric Picnic; and his first gig in Cork was at the personal invitation of Glen Hansard to join him on stage at the Everyman Theatre to sing 'Hard Times'. His forthcoming album "Little Light" draws from a much deeper well than his first attempts. Song by song he tackles religion, parenthood, love, and loneliness through a mixture of character driven stories and personal recollections.
Over the past seven years these songs have been taken apart and put back together again, leaner and more concise. He has honed his stagecraft by supporting Irish stalwarts such as Imelda May, Lisa Hannigan and Mick Flannery , headlining venues such as Cyprus Avenue and Dolans Warehouse, and by performing at major festivals across the country. The release of his debut album 'Little Light' looks set to be a highlight on the Irish musical calendar.
"Few possess such rare talent, and we can only advise you to keep an eye — and both ears — on [him]." – Rolling Stone
"…the beginning of something quite special indeed."  – entertainment.ie
"The past year has qualified him to a status worthy of recognition." – GoldenPlec
"I was just f**king knocked out." – Glen Hansard
https://www.youtube.com/watch?v=PAeeoj-eJFs
Lastly, There have been a few additions again for LRS on June 20th, this time from PIAS.. Here are the latest editions :
PIAS Additions
| | | | | | | |
| --- | --- | --- | --- | --- | --- | --- |
| Artist | Title | Cat number | Format | Coloured Vinyl | Retail € | Label |
| | | | | | | |
| A Certain Ratio | Friends Around Us (Part 1 and 2) | MUTE615 | 7″ | White vinyl | 22.00 | Mute |
| Nirvana | Bleach | SP34LRSD | LP | Neon Yellow | 30.00 | Sub Pop |
| Sofie | Cult Survivor | STH2421LP | LP | Black + Print | 30.00 | Stones Throw |
| Soul Jazz Rare 7″s: Ernie & the Top Notes | Dap Walk/Things Are Better | SJR390-7 | 7″ | Black | 17.00 | Soul Jazz |
| Soul Jazz Rare 7″s: Inell Young | The Next Ball Game | SJR283-7 | 7″ | Black | 17.00 | Soul Jazz |
| Soul Jazz Rare 7″s: Richard Brown | Sweet and Kind | SJR357-7 | 7″ | Black | 17.00 | Soul Jazz |
Opening hours for next week we will post on website and socials but looks like :
Sun – Closed
Mon : 10 – 4:30
Tues : 10:30 – 6
Weds : 10:30 – 5:30
Thurs : 10 – 6
Fri : 10 – 6
Sat : 10 – 5:30
Yet may change.. Bare with us during (as with all small retailers) another period of transition.. Sound as a bell… Order book open!!
Sin é for this week,
Ray, Bob and Shane
musiczone.ie