Hi Folks,
How's it going?
Welcome to this evenings gentle ramblings.. Releases in the shop for today include the new ZEPPELIN boxset on CD, Vinyl Set and Super Deluxe Vinyl Boxset,plus albums from PREOCCUPATIONS (VIETCONG), SEX PISTOLS, CHRISTINE AND THE QUEENS, ST PAUL AND THE BROKEN BONES, SODOM, SETH LAKEMAN,WILLIE NELSON, EMINEM, CYPRUS HILL..
Or for those who prefer the video, Bobby is back on duties this week! Be sure to slate him in the comments, and subscribe to keep up to date with all releases!
Scintillating Savage September sizzles on (ah shut up Ray for Christ's Sake) with crackers galore for next week the 23rd of September also..
First up is the second in the series of BOWIE boxsets.. This one is 13LP, or 12CD set covers 1974-1976… Some merch available as ye know with the pre-ordered sets.. So if you order a set (as some of you have done already) you can choose from two items from four.. The four items are the tee-shirts, mouse mat, slipmat, and record bag.. All beautifully Bowie branded.. Any two of the four with a  set… (Sorry, I know I told ye this already, but a slight change with the merch.. So basically you can choose from two out of the four!)..
Warner also have a new BONAMASSA release for next week.. A live recording entitled 'Live at the Greek' where Joe plays or pays tribute to the three kings… Albert, Freddie and B.B.. This one is on 2CD, 3LP with Code, 2DVD + Blu Ray..
Warner also have two nice vinyl boxsets next week, starting with the great RAY CHARLES with his Atlantic Studio Albums reissued in Mono.. A 7LP boxset! Also out is the next instalment of the RANDY NEWMAN songbook via Nonesuch.. This one is a 4LP set..
Warner also have the next batch of PINK FLOYD reissues… This time it's Atom Heart Mother, Meddle and Obscured By Clouds as well as a reissue of KD LANG'Sgreat album 'Hymn of the 49th Parallel', again on Nonesuch Records on 140gm vinyl..
Lastly for this week from Warner is the 10th Anniversary of MY CHEMICAL ROMANCE's 'Black Parade', on 2CD or 3LP which has 11 previously unreleased demos.. There are also some TROJAN reggae releases..
Next up is a massive local release… Sandwiched between Bowie and Bruce (us Cork boys like to keep good company like) JACK O' ROURKE releases his debut album, out next Friday the 23rd… Entitled 'Dreamcatcher'.. We can't wait to hear this one! The EP from last year contained 5 great tracks so really looking forward to hearing the album.. Even better news, Jack is coming in to us the following day, the 24th of September (Saturday) at 12 noon to perform songs from the new album… Say hello to a few people and sign a few albums all going well.. Racks coming out of the floor for this one so mark it in your diary, head, or wherever you mark things… Sat 24th, 12 Noon, Music Zone… T'will be great, Jack in our opinion is as big a talent as anyone in the country at the moment and certainly one of the best songsmiths.. Love love is over now, so on to Sony for the 23rd of September..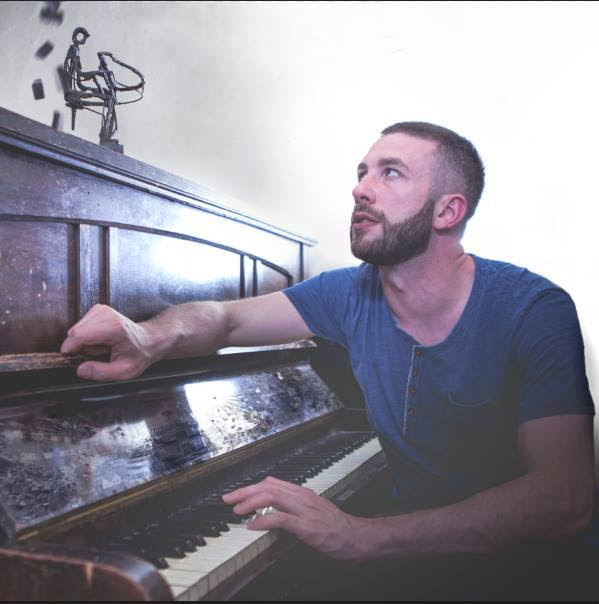 Sony for next Friday (not too shabby so far has it.. Floyd reissues only got about 3 lines..), have the companion album to BRUCE SPRINGSTEEN's autobiography 'Born to Run'… I'm sure Tom will drop in a signed copy of the book for display in the shop… Tom?… Tom?….
The album is called 'Chapter and Verse', and is basically a Best Of, with a slight twist… A song from each period of his life… On CD or Double LP…Here's the sales notes :
'Chapter and Verse,' the audio companion to Bruce Springsteen's extraordinary forthcoming autobiography, will be released Sept. 23 on Columbia Records. The career-spanning compilation will be released four days before Simon & Schuster publishes 'Born to Run.' Five of the album's 18 tracks have not been previously released. 

Springsteen selected the songs on 'Chapter and Verse' to reflect the themes and sections of 'Born to Run.' The compilation begins with two tracks from The Castiles, featuring a teenaged Springsteen on guitar and vocals, and ends with the title track from 2012's 'Wrecking Ball.'  The collected songs trace Springsteen's musical history from its earliest days, telling a story that parallels the one in the book.
Recordings from Steel Mill and The Bruce Springsteen Band feature musicians who would go on to play in The E Street Band. Solo demos of "Henry Boy" and "Growin' Up" were cut in 1972 shortly before Springsteen began recording his debut album, 'Greetings From Asbury Park, N.J.' 

'Chapter and Verse' will be available as a single CD and double LP. The package will include lyrics and rare photos..
INSOMNIUM also have a new album called 'Winters Gate', on CD Deluxe and LP…
Red Essential (I hope you notice I don't have much time for cribbing this week… too much going on… I'll save up the rants for a quiet week) have the new album by PASSENGER on CD or CD/DVD or LP or 2LP… Quite a bit of interest being shown in this one… Red Essential also have a new BILLY BRAGG / JOE HENRY record called 'Shine Alright'..
PIAS for the 23rd of September have WARPAINT'S third album called 'Heads Up' on Rough Trade records.. Played Dublin recently and supposed to have been very good.. Indies only black and pink vinyl for a limited time only folks… Roll up roll up… Don't see double entendres where there are none meant folks…..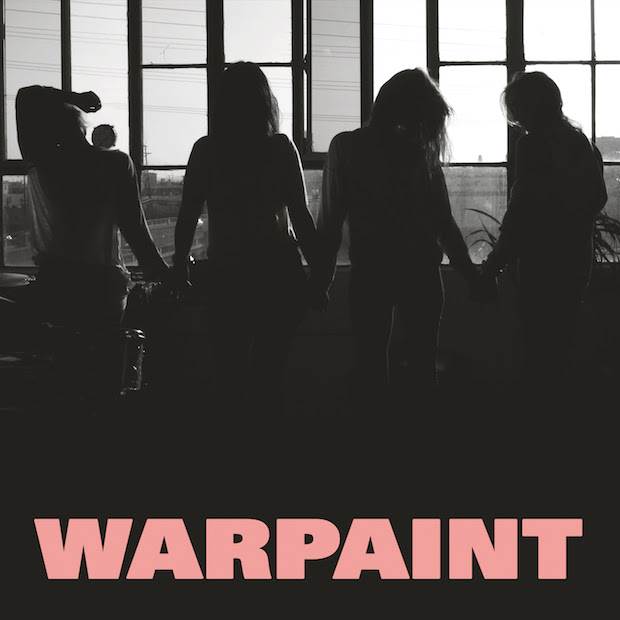 Quick side note… Great to have three strong new albums last week, not reissues… New material.. WILCO, TEENAGE FANCLUB, and NICK CAVE…. Three of the better albums of the year for me so far.. Top quality… All three… I think anyway!… Side note over….
PIAS also have a new IN FLAMES record, 'Sounds From The Heart of Gothenburg'..
Universal for the 23rd of September have a new SHAWN MENDES album, a new album from AIRBOURNE and UB40 + DUSTY SPRINGFIELD 3CD 'Best Of' CDs…
Quick cap in the hand one here again…. The Rolling Stones Mono Boxset coming out on the 30th of September as a limited 15 CD set for EUR140 best price, or Limited 16LP set for EUR335 best price… Boxsets are all limited… Universal offering a free CD album from their catalogue as an incentive if anyone is interested! Let me know… I need to know by Monday 11AM… Sound!!
Just saw SKEPTA won the Mercury… Can't say I know the album, and can't say I like Grime either to be honest…. Is it the right decision?.. I dunno… Don't know the album… Bowie was the sentimental choice you could say, but from the nine albums of the twelve nominated that I knew, Bowie would have got my nod, but the Skepta record, I don't know it… Look, maybe it will bring a new genre of music to the forefront with the kids, and that would be no bad thing..
Anyway,
Sin é for this week,
Thanks for listening.
Ray