Hi everyone,
Hope ye are all safe and well.. T'was a busy week last week, a long week, but I think it went well enough, Record Store Day Drop 1 I mean…
First year doing it, I didn't sleep the night before, it's a big day for the shop ever year since about 2013/14, but first Christmas Eve that sleep eluded me… The nightwalkers had a little bit to do with it, but look at the ceiling at 4AM, so by 5AM i have up on R.E.M… Anxious over trying to run a fafe drop, anxious that people will be happy, no party to look forward to… Very anxious over that!! Opened at 7AM as there were 7 or 8 social distanced outside at that time.. One at a time for the first hour and then Shane joined so it was a bit quicker… We got there anyway.. Job done… Sold a lot of records and I think we managed it well enough… Nice leftovers went on the site at 6PM and the site was very busy from 6 to 8 to be fair… Maybe it's an idea for the other years as it gives our regular onliners a chance also… Makes the day a bit more intense… But in the end, 2 words… All good…

While i'm at it, RSD Drop 2 is Saturday September 26th… It's won't be as intense as there are far less titles being dropped, around 80 I believe versus 300 last Saturday… Some of the stand out ones would be from BILL EVANS, BLACK CROWES, BOYS NEXT DOOR, BRITNEY SPEARS, CHARLES MINGUS, DECLAN MCKENNA, DESTINY'S CHILD, THE DOORS, ERASURE, FLEETWOOD MAC, HANK WILLIAMS, NAS, NATALIE PRASS, NOTORIOUS B.I.G., OL' DIRTY BASTARD, PAUL MCCARTNEY, PETER TOSH, RAMONES, THE REPLACEMENTS, ROGER WATERS (now moved to October), ROLLING STONES, SNAPPED ANKLES, T.LC., THE WEDDING PRESENT and THE DANCE CRAZE COMPILATION…

Bobby will attache the most up to date RSD Listing when he is sending this out.. Obviously ignore the Aug 29th, it's with O'Leary in the grave…
https://recordstoreday.co.uk/media/1386825/rsd20-release-dates.pdf
I have also attached a list to our site to the details of all the RSD Drop 2 releases, which can be found here : https://musiczone.ie/rsd-drop-2-list-september-26th-2020/

Right so, what's out this Friday the 4th of September. We have got the ROLLING STONES 'Goats Head Soup' reissues across various formats, AMY WINHOUSE's debut album 'Frank' gets the Abbey Road Half Speed Master treatment, MILES DAVIS 'Birth Of Cool' DVD and BluRay also in…Warner for Friday have the FLEETWOOD MAC Boxsets 1969-19474 on vinyl and on CD, as well as the lovely TWO TONE CD Boxset.. Sony for Friday have the new DECLAN MCKENNA' album 'Zeros' on CD only for now, the vinyl formats out next week.. PIAS for this weekend have the YO LA TENGO 'Elecro-Pur-A' vinyl reissue..




Kind of a tame Friday to be fair, the RSD Drop has passed, it's calmer but it does beat up again as September goes on..

Next week the 11th of Sept, PIAS have the new FLAMING LIPS record on Bella Union.. It's called 'American Head' and there is a nice indies only format.. PIAS also have the next SPOON vinyl reissues on Matador.. This time 'Gimme Fiction', 'Ga Ga', and 'Transference'..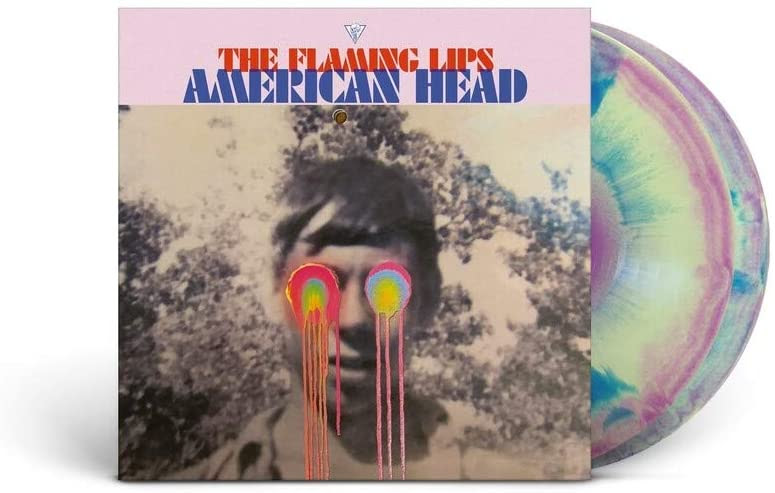 The Orchard for the 11th have the new SUZANNE VEGA live album on Cooking Vinyl called 'An Evening Of New York Songs & Stories'.. Should be a nice listen.. NEAL MORSE new one out also..

Proper for the 11th have the new EVERYTHING EVERYTHING album 'Re-Animator' on CD and indies only vinyl.. Also there is a new SUN KIL MOON CD Release 'Welcome To Sparks Nevada'…

Universal for the 11th of Sept have the new record by DOVES… It's been a while, a couple of real beauts in their past… The new album is called 'The Universal Want', and it's on a host of formats.. CD, LP, indies only white vinyl, and a deluxe box set…




The next in the POLLY JEAN HARVEY vinyl reissue series is out on the 11th of Sept as well, 'To Bring You My Love' and also separately 'Demos' from those sessions… MARILYN MANSON has a new album on the 11th, reissues by RICHARD AND LINDA THOMPSON on vinyl and a really nice CD set also..

Upcoming nice ones announced or made aware of to us in the last week include a lovely JOHN LENNON boxset 'Gimme Some Truth', available here on 5 different formats…





There is a QUEEN and ADAM LAMBERT Live Album available also in October, again on 5 different physical formats.. Also TEARS FOR FEARS have a new boxset and reissue of 'Seeds Of Love' album, as well as new albums announced by BON JOVI and ELVIS COSTELLO… And a very nice ELLA FITZGERALD release also, and a orange vinyl reissue of PHIL COLLINS 'No Jacket Required'..

One the local scene we have a few lovely releases.. DAVID O' DONOVAN dropped a CD 'Say No More' into me a few months ago and it go some serious rotations in the car.. It is excellent.. He is such a talented and accomplished musician… Album will be released on Sept 11th.. Below is a bit on the album and two tracks..

"As an eleven year old I remember listening to Steve Hunter's guitar solo on Alice Cooper's 'Generation Landslide'. On hearing that magical sound I knew at that moment I wanted to play guitar".
Since then David O'Donovan has become a very accomplished guitar player and composer. From his early days of playing on the 1970's/80's Cork scene with rock bands such as Driveshaft and Prog band China White to achieving national exposure with the band Stands Looking Back, he still considers himself to be a student of the guitar, always seeking to create different kinds of magic from the instrument.
His diverse and wide-ranging approach to playing has allowed him to express and interpret his influences in his own unique way, being influenced by players such as Jimmy Page, Jeff Beck, Jimi Hendrix, David Gilmour, Bert Janch, Alex Lifeson, Steve Morse and Eric Johnson.
His debut solo album S A Y N O M O R E pays tribute to these players through an eclectic collection of instrumental compositions accompanied by his daughter Takara and other accomplished musicians.
S A Y N O M O R E has been Mastered and part mixed in Austin TX by Eric Johnson's studio engineer Kelly Donnelly and artwork/design by international rock photographer and graphic designer Max Crace.

https://soundcloud.com/corkdave1/04-tone-poet
https://soundcloud.com/corkdave1/05-indo-kelt

Also HOPE IS NOISE have a brand new E.P. 'Head Wrecked' also out this Friday September 4th.. Here's a little bit about the release.. Only got it so must get listening myself… The lads are Cork music legends..

Since bringing their body of work under the banner of Hope is Noise back in 2005, the Cork 4-piece have built a dedicated following, drawn equally to their ability to construct a winning pop tune with seemingly little effort, and their incendiary hardcore tendencies; the result being a sound that in places resonates with a more considered take on Husker Du's knack for a tune, and burns with a rage comparable to Hot Snakes, Fugazi or At the Drive In.
May 2020 brought about the pandemic release of their new EP – "head wrecked", and which is now available on CD format.
This is the restless sound of a furious and focused band, unwilling to settle and be pigeon-holed. A band born of long-standing friendship, whose disparate elements are brought together by a passion for creation and performance, regardless of broader trends and fads.


Lastly on the local scene THE BURMA have a new E.P. out 'Sugar Moonlight'.. We love this band in-store… They were to play for RSD for us but alas… New E.P. again, the lads are productive with lots of quality… Deserved to be heard by more people.. E.P. is in stock now, here's a tune :

https://www.youtube.com/watch?v=AiSw488Qvy0

Right so, a few nice bits for the 18th of Sept… DAVID BOWIE's 'Young Americans' gold vinyl (in-store only on this one so not on site, let us know if you would like one put aside), a lovely (lovely price also) version of 'Then Play On' by FLEETWOOD MAC, NEIL YOUNG new CD 'The Times'.. Covers or acoustic versions of his own tunes, and lastly Warner have the new RUN THE JEWELS album 'RTJ4' on CD, 2LP or Deluxe 4LP…




Universal have CAT STEVENS / YUSUF 'Tea For The Tillerman' 2, CRANBERRIES 'No Need To Argue' on 2CD (limited) or 2LP…




Proper have RAINBOW 'Live in Munich', some GARY MOORE Reissues on double vinyl, and a TOTO live vinyl also…

Sept 25th is big but I don't want to poison ye…

So sin é for this week,
thanks for listening
Ray, Bobby and Shane