Hi Everyone,
Hows the form….
Bunch of releases in the shop this week which include the new BOWIE boxset on LP and CD…the debut album by the bould JACK O' ROURKE….Few listens this week..It sounds really good… Really good….Jack was in the shop Saturday…was a quality performance as expected.
Also this week, the next batch of the FLOYD reissues on Vinyl, the new WARPAINT record, the new BRUCE compilation plus new ones from INSOMNIUM, SHAUN MENDES as well as reissues by RAY CHARLES, KD LANG,MY CHEMICAL ROMANCE and FLEETWOOD MAC.
And for ye video heads, here you are! Be sure to hit that subscribe button on YouTube if you haven't already!
Right so onto releases for next Friday the 30th of September…. PIAS get the nod to lead the troops for this week….They have via Jagjaguwar the new BON IVER record '22, A million'  on CD, Cassette, LP and limited INDIES ONLY LP with 12"… Just 200 copies of this for our shores….So you know where i am if you want to be safe… Tis pricey though at 37 quid….Don't shoot the messenger…. I know it's limited and its a lovely piece of gear and musically very good I would imagine, but it is a hefty price tag…. Record companies have to be careful with the price tags… Don't kill the golden goose , nurture it is my thinking.
PIAS also have the record from alt/rock legends PIXIES, 'Head Carrier' it is called and it is out on CD , LP and limited indies only vinyl with a slipmat… Getting mixed reviews but I kind of like what i have heard….One man's meat blah de blah.
Pias also have the new DRIVE BY TRUCKERS record on CD and LP and the new OPETH album 'Sorcercess' on 2CD,CD, 2LP or picture disc LP as well as some ROY HARPER reissues on vinyl and a reissue of a special anniversary edition of the soundtrack to Cliff Martinez's DRIVE on pink vinyl.
Universal have a few strong releases as well for next friday the 30th including second album from english punk duo SLAVES entitled 'Take Control' on CD and limited red vinyl for indies only with codes.
Universal also have the new studio album by VAN MORRISON…. Pop quiz…. How many studio albums does Van have?…. Isn't google a bitch… Pop quizzes are with O' Leary in the grave….If I could only trust ye not to tap for the answer I could have ran a competition to win the Leon Jackson album (sorry Leon, I hope you never read this and if you do I hope you appreciate there was no malice intended and you take it in the spirit it was meant… P.S, I could have told you SYCO was a bit of a langer like) ….I would have got it wrong ….36 studio albums… I would have been about 10 away… Anyway his 36th is out next week 'Keep Me Singing' is the title…. Is that like the  opposite to a do not resuscitate order….Van was the man at a point  to be fair…. Don't know what this one is like.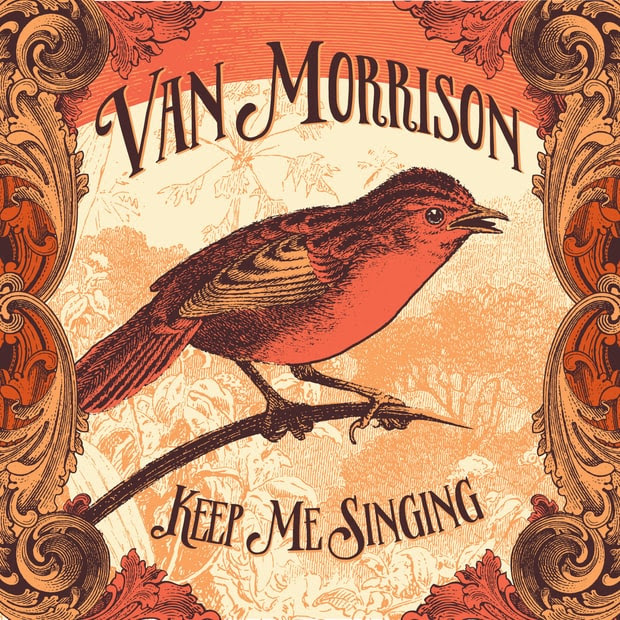 ROLLING STONES first 10 years gets a 15 CD and 15 LP Mono Box Set treatment…. One for the hardcore fans.
WALLIS BIRD releases her 5th album called 'Home' on Carolina music….Underrated girl is Wallis especially here in her homeland…. Loads of talent so we wish her the best with the new record…. Free live CD if you buy the new album on CD or Vinyl from us week one of release….Two for the price of one… New album and live album for 14 euro…. Not bad at all… Wallis is due to do an instore in Jan with us when she is back in Cork again to play Cypress Avenue…. Sound bird as well you see….
TEMPLE OF THE DOG gets a reissue also next week on 2CD and 2LP plus a super deluxe box.
UNIVERSAL also have a superb STING vinyl boxset ….8 studio albums across 11 records for 145 euro…They are all individually released also….
Uni have reissues by MAROON 5 'Songs About Jane' and HEAVEN 17 as well as the brilliant MASSIVE ATTACK new 12" single as a limited coloured vinyl…Bot sure if it's the Mazzy star track or not… Will inform next week.
I done a talk recently for Tedex under the guise Cork Loves Music and man it was nerve-wrecking… Standing on a stage in front of about 50 or 60 people in seats.. People just looking at you… Talk fool talk as Mr. T might say…. My input was to be from an indie store owners perception of the world I live in… Man I could talk all day as some of ye know but this was tough… I will beef it out for ye more over the next week or two as I think it might be an interesting enough read.. Three facets to it… 1) Background 2) Why buy Physical? 3) What do we as Indie shops contribute to the world?.. I'm not sure if my crowd on the night got me…I could be wrong but I felt my crowd would have more interest in more worldly matters like the huge influence of the Hebrew Monks had on Bowie's creation of Ziggy… Man!!
Anyway, tis done!
Sony for the 30th have the HENDRIX reissue 'Machine Gun', a live show with the Band of Gypsies from 1969 in the infamous Fillmore East in New York.. Cut from the original 8 Track master tapes..
Sony also have a number of really good vinyl reissues for next week including the following :
Warner for the 30th of September have the new REGINA SPEKTOR album 'Remember Us To Life' on CD, Deluxe CD or LP… ERIC CLAPTON 'Live In San Francisco' with JJ CALE is also out, as well as 'Best Of' CDs by ENTOMBED andMORBID ANGEL for any metal lovers out there..
Cargo have the new ULTIMATE PAINTING LP on Purple Vinyl for Indies only….
Some of the best wine till last this week…. The new JOHN BLEK solo album is on rotation in the shop the last few days and it's out on CD, and Limited numbered vinyl next Friday the 30th… Sounds great, really really well crafted songs once again.. Check out the lead single 'Little Sparrow' underneath.. Lovely bluesy tone to the guitaring and great lyrics by John once again.
Sin é for this week,
Thanks for listening,
Ray