Hey everyone,
Hope all is well!
Bobby here again to bring you all the new releases in the world of vinyl and music for next Friday, July 8th.
First up, new releases in the shop this week include BAT FOR LASHES, MAXWELL, OF MICE AND MEN, ELECTRIC LIGHT ORCHESTRA, THE ROLLING STONES, SIMPLE MINDS, CREAM, THE POLICE, and PAIN OF SALVATION..
There are a few nice bits out next week!
We'll start with probably the biggest release, which is the seventh studio record from Kilmarnock's finest BIFFY CLYRO, entitled 'Ellipsis', out through Warner.. Now, many of ye probably know that I am a slight bit Biffy mad.. Well, totally Biffy mad.. So it's a fitting week for me to be doing the newsletter!
This LP marks the start of a new era for the band, with the first three records showcasing the weird, math style metal that the band started with, and the second three records becoming the 'epic' rock records, filled with orchestras and mariachi bands.. While they have stripped back to the 'bare essentials', from what I have heard of the new record, it is a combination of both styles. It contains the heavy, riffy, weirdness of the first three albums, while mixing in the huge catchyness of the later three. Check out the single 'Animal Style' below, if you like guitar riffs, it should be one for you! (And at the end of the video they smash their gear, must have took Ray's advice in the debate from a few weeks back!). One of the best rock songs of the last few years in my opinion. But different strokes for different folks as they say!
We will be getting the extremely limited clear Indie only vinyl of 'Ellipsis', with only 1000 being sent out worldwide.. On top of this, the kind folk at Warner have also included the 'Wolves of Winter' 7'' single for every clear vinyl bought as a FREEBIE.. This 7'' once again is extremely limited, and has only seen the light of day through a special deluxe box set which was exclusive to the band's website, so it is a nice one! (Although, I think in the UK only HMV have got an exclusive of it, but it's £8 without shipping.. Ohh the great beasts in the sky.. Sorry Ray, I had to!)..
Because this is so limited (we hopefully will get around 20), we will be taking names, with it being first come first served! So if you're interested pop us a mail and we'll stick your name down!
Also out from Warner next week for July 8th is the GONE IS GONE self titled debut LP.. Gone is Gone is a supergroup consisting of Troy Sanders, the singer and bass player from Mastodon, Troy Van Leeuwen, one of the guitarists for Queens of the Stone Age, Tony Hajjar, the drummer for At the Drive-In, and Mike Zarin, so looking forward to this one! Between this and Biffy it's gonna be a head banging day in the shop next Friday! Also out from Warner for July 8th is three more BOWIE CD reissues, Earthling, Hours and Outside, which were previously done through Sony but have been difficult to get more recently..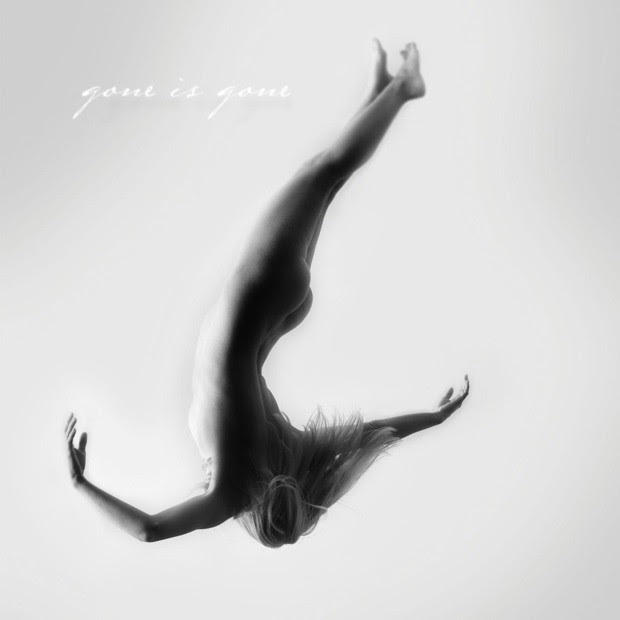 The next of the PRINCE reissues is also out through Warner next week, with 'Around The World In A Day', which was Prince's 7th studio album from 1985. Finally for Warner for July 8th is a deluxe reissue of K.D LANG's third album from 1989, entitled 'Absolute Torch and Twang', which comes on LP with a lyric insert and a bonus 7" single which contains "Our Day Will Come" (K.D. Lang with Take 6) and "Three Cigarettes In An Ashtray" (K.D. Lang Live from BBC). The album hasn't been out on vinyl for 25 years.
Not too much happening for Universal for July 8th. Their biggest release is the new album by ABC, 'Lexicon of Love II', which makes its vinyl debut after the CD was released a few weeks back, to great reviews. It only took 34 years since the release of the first 'Lexicon of Love' which stormed the 80s, and features 10 new tracks penned by Martin Fry! All you need is love!
Uni also have a couple of EMINEM reissues out on vinyl, including 'The Slim Shady LP', 'The Marshall Mathers LP', 'The Eminem Show', 'Relapse', 'Recovery', 'Curtain Call', and 'Encore'. Most of these were near to impossible to get before this, and may never have been printed before, besides from the boxset which they released about 18 months ago. Uni also have the new LAWSON CD, entitled 'Perspective'.
Sony for July 8th have some new series of artist's greatest hits on vinyl, entitled 'The Essential'. Some of ye might be aware of the series because they've had them on CD for the last few years, but this is the first time they will be printed on vinyl. I remember one of my first ever CDs that I bought with my pocket money was Bob Dylan's 'The Essential' a good few years ago now.. For about a year I never turned off CD 1 because I thought it was the best thing ever.. I have since listened to CD 2, it is equally as good!
So in this series, next Friday we will have ELVIS PRESLEY 'The Essential', BOB DYLAN'The Essential', and JOHNNY CASH 'The Essential', all on vinyl!
A good few nice bits out next week from PIAS. First up is 'Take Up Her Monto', the highly anticipated follow up to last year's Mercury Prize nominated 'Hairless Toys' from Ireland's own ROISÍN MURPHY. I really enjoyed the last record, great electronic feel to it, with a great beat, which normally wouldn't be my thing. Also caught some of her set at Glastonbury last weekend and looked like one of the highlights, a great performer. So looking forward to this one!
More electronic goodness from PIAS for next Friday includes THE AVALANCHES second studio LP, entitled 'Wildflower'. The album has been in production since 2005, and is the group's first album in almost 16 years.. Is Axl Rose a member?.. In all fairness, there is 21 tracks on this album, and features plenty of collaborations, including tracks with WARREN ELLIS, and FATHER JOHN MISTY. And the lead single is called 'Frankie Sinatra'. It wins my vote over Democracy.. Sorry Axl! It is available as a DLP.
DEAD CAN DANCE, which is a duo consisting of Brendan Perry and Lisa Gerrard have a couple of vinyl represses from PIAS next Friday, July 8th. These include their debut self titled album, their second album 'Spleen and Ideal', and their sixth album 'Into The Labyrinth'. ALEX SOMMES (Sigur Ros) has 'Music From The Film Captain Fantastic' also out through PIAS, this one on coloured vinyl and is housed in a handmade bespoke gatefold sleeve with rounded edges complete with digital download card.
PIAS also have a 12'' reissue of MODEST MOUSE / 764 HERO's 'Whenever You See Fit', on limited, coloured vinyl. Probably Seattle's best outing at the time, a classic.. And finally through PIAS is the new APHEX TWIN EP, entitled 'Cheetah', which uses digital sound generation techniques combined with wave sequencing technology to bring you sounds with movement and depth rarely found on records today. (Thanks PIAS notes!).
And finally, Essential for the 8th of July have some JOHN PRINE CD reissues, including 'Aimless Love', 'Lost Dogs / Mixed Blessings', 'Live on Tour', 'In Person, On Stage', and ''The Singing Mailman Delivers'..
So, as ye know, the Bossman is back to the shop early next week. I hope ye all have enjoyed your short break from rants as much as he has enjoyed his holidays.. 
Hope you have enjoyed the last two newsletters! I'll have to do another one sometime soon, when I come up with something to rant about, but until then…
Stay classy,
Bobby