Hey Everyone,
How's the form?
Short and sweet from me this week but Bobby will add in his own younger better looking slant on it for a bit this week, and fully next week.. (And hopefully add in his performance video from his music course final exam also)..
Firstly, thanks to everyone for the kind wishes about the move…. I will keep ye abreast of our comings and goings when I get back from the sunny south east coastline…
Releases for the shop today include THE TRAVELLING WILBURYS, BAD COMPANY,DEEP PURPLE, ALT J, MOVE, LITTLE FEAT, STAR WARS (JOHN WILLIAMS)
Or for those who perfer the video, here you are :
So on to releases for the 1st of July.. Small calm after the storm, but still a few nice bits happening this month..
Warner for the 1st of July have BLINK 182's new record 'California', on CD/LP and limited indie only silver vinyl with code… The punk popes' 7th album since 1992 I think… The band now have Matt Skiba (of Alkaline Trio) as singer after replacing Tom DeLonge from the group..Quick Bobby input : Tom came out during the week announcing his reason for leaving the group was to hunt UFO's… Interesting to say the least.. Taking the newsletters 'big beast in the sky' recurrence to a whole new level! Who said rock n' roll is dead?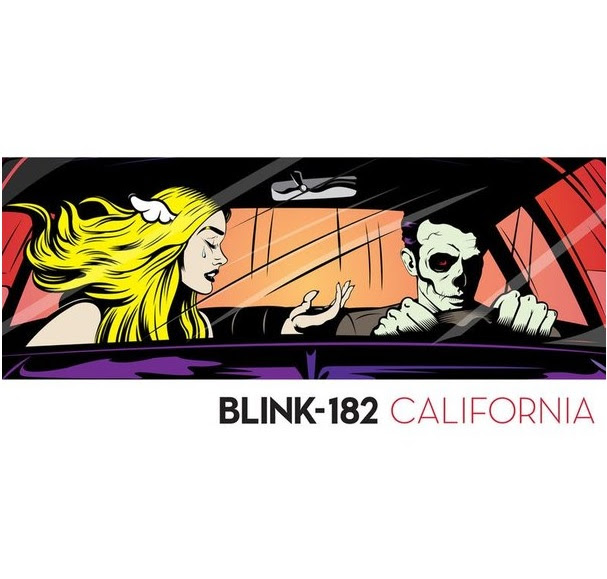 Warner also have the new BAT FOR LASHES record again on a limited indie only pink vinyl for 5,000 copies worldwide (a double LP in fact) and CD and standard double LP.. 'The Bride' is a concept album by Bat For Lashes which follows the story of a woman whose fíancee has been killed in a crash on the way to the church for their wedding… (Must have nicked that idea from Morrissey somewhere along the way).
Warner also have a 3CD ERIC CLAPTON + GUESTS 'Crossroads Revisited', as well as some METRONOMY reissues on LP and a limited MUDDY WATERS Live LP, entitled 'Hoochie Coochie Man – Live At The Rising Sun Celebrity Jazz Club' on DLP.. This was meant to be released for RSD but it did not get out of the pressing plant in time…. But here it is now…
Now I pass the reigns to Bobby for his mini State of The Nation address this week, as well as the rest of the new releases for July 1st… Thanks all, see ye when i'm back please god..
Hey everyone! Due to the huge success of my brilliant vinyl video last week, we have decided it is time for me to take charge for a week or two, and try entertain ye with some fresh rambling! In the words of Planty, Ramble On!
We'll crack straight into it!
First up for release for the 1st of July from Universal is the come back single 'All For One' by the mighty Stone Roses! Unfortunately it is a 1 track, 1 sided 7'' with no B-Side, as is gonna cost 12EUR.. Bit sharp for a 1 track 7''.. Who knows, maybe Mani is saving up for some UFO hunting kits..
Universal also have a new CD from sensational violinist NICOLA BENEDETTI, entitled 'Shostakovich Violin Concerto No.1, Glazunov Violin Concerto', as well as 6 CLASSIC albums reissued on LP, mastered at half speed for ultimate sound quality, including theROLLING STONES 'Exile on Main Street', CREAM'S 'Disraeli Gears', JOHN MARTYN's'Solid Air', SIMPLE MINDS' 'New Gold Dream', and finally THE POLICE 'Ghost In The Machine'. All were cut by legendary engineer Miles Showell, of Abbey Road Studios.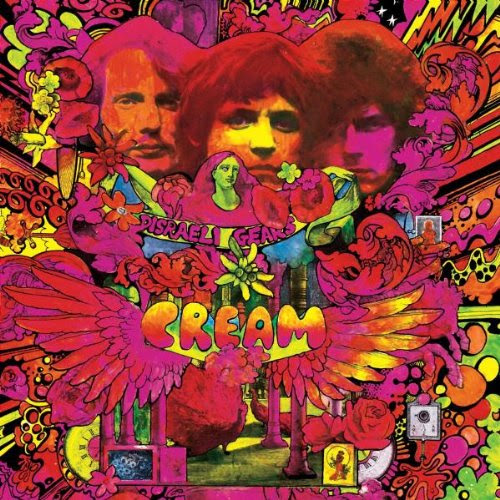 Also out from Universal for July 1st is the new LP from grammy winning SNARKY PUPPY, entitled 'Culcha Vulcha', their first in two years..  If you haven't heard these guys, well worth checking out! Hard to pin point a genre to them, ranging in everything from rock, R&B, funk, soul, jazz, bossa nova, and most importantly played by a band who you can tell absolutely love what they do! Had the pleasure myself of getting to see their keys and hammond organ player Cory Henry in Cyprus Avenue in May, and was completely blown away! He played alone with a drummer, on a day that happened to be Stevie Wonder's birthday.. A special night! Have never seen a musician on that caliber before!
Sony for the 1st of July have a new album from MAXWELL, another R&B, Soulful type grammy winner. The album entitled 'blackSUMMER'S Night' is out on LP and CD. Prog Metal band FATES WARNING have a new album out through Sony as well for next Friday, called 'Theories of Flight', their twelfth record.. The video for the lead single 'White Flag' is an interesting one.. A close up, guitar playthrough video, with the band's three guitarists just shot in one go playing the song.. The guitar nerd in me loves it, but can't see MTV jumping on the bandwagon.. Surely the band saved a bit of money this way. Fair play. Maybe they're saving for UFO hunting gear too..
Also out from Sony is another (yes, another!) couple of E.L.O reissues, of 'Face the Music' and 'Time', both on LP.. And finally from Sony is Swedish hard rock / metal group Pain Of Salvation, with 'Remedy Lane : Revisited', the remixed and relived take on the album will be on 2CD Digipack, and 2LP, which includes a new sonic take on the original LP, and a live album from a 2014 show.
Next up is PIAS, with not much happening for the 1st of July after their mammoth release of Radiohead last week.. Biggest release for them is the new SARA WATKINS LP, entitled 'Young in all The Wrong Ways'. Watkins is most known for her role as fiddle player in the bluegrass group Nickel Creek, but has now ventured solo with the new LP being her third solo record.. 'Young in all The Wrong Ways' could be a nice title for this new, fresh newsletter?..
Proper for July 1st have a new CRADLE OF FILTH reissue, with 2011's mini album 'Evermore Darkly' making its first appearance on the vinyl format.
And finally on the new release front for this week is the reissue of American alternative rock group NADA SURF's fourth record from 2005, entitled 'The Weight Is A Gift'.. This one is done by City Slang, through Republic of Music.
As Ray asked earlier, I better include the video from my final year performance with UCC Music.. The gig took place in the middle of May this year in Cyprus Avenue, with the theme of my performance being a dedication to Fender guitars, as the company celebrates its 70th anniversary this year. With that I attempted to showcase a chronological performance through the decades of guitarists who have used the Fender in a unique way to obtain their own unique sound, becoming icons of the Stratocaster. Starting with the 'pure' clean blues tone of Hank Marvin and the Shadows, moving right through to the thick, heavy distortion of Biffy Clyro's metal influence, it is a collection of songs from the icons who have inspired me to play guitar myself! So if you have a spare half an hour some evening, here it is!
Hopefully I haven't missed anything! (Sorry Ray if I have!)
If you have any enquiries over the next week, feel free to throw us an email even though Ray is away, and we will do our best to help! And if we can't, all messages will be passed on to Ray once he is back!
Should I say 'sin é for this week?'…
Stay classy, vinyl lovers.
Bobby