Hey everyone,
How's it going?… Hope ye'r all well.. Stop me ooh ho ooh stop me, stop me if you think that you've heard this one before…
Summertime and the releases are iffy… Third year in a row I think i've churned that one out… Tis a bit true for this coming Friday (July 29th), again i'm afraid, but improving in August.. Well that's my weather forecast anyway..
Releases in the shop for July 22nd include THE ALLMAN BROTEHRS, BEARS DEN, OPETH, PARADISE LOST, CARCASS, IGGY/BOWIE, CLIFF MARTINEZ amongst others.
For those who prefer the video, here you are! And be sure to hit that subscribe button, and give the video a like!
Moving on to the 29th of July.. Music On Vinyl have a few nice ones that day including the debut by the INDIGO GIRLS, DEREK TRUCKS BAND 'Joyful Noise', and STEVIE RAY VAUGHAN'S 'In Step' LP.. For the younger reader who may not have heard of SRV.. He was one of the best blues / electric guitarists ever.. He died in a helicopter crash in 1990, with three of Clapton's close circle at the time… It is rumored that Clapton was due to be the 4th passenger in the helicopter that day, but boarded a different one at the last minute… And Vaughan boarded the ill-fated one… When your luck's out, your luck's out… Or in for that matter..
Sony for the 29th of July have the debut album by NAO… Rising English soul, funk, and R&B star…
Essential for the 29th of July have the reissue of the JOHN PRINE classic duets album 'In Spite Of Ourselves', with all female singers like EMMYLOU, IRIS DEMENT and LUCINDA WILLIAMS.. This one is available as a double vinyl..
Essential also have the new POWERWOLF live album on CD/DVD or DVD/LP..
I'm not so sure you guys have much interest in the mechanics of the small music retail industry in this wee island of ours.. Well i'll keep you filled anyway, whether ye have interest or not.. (No need to thank me..). The latest news is that Golden Discs (my old employer) are taking over supplying Tesco with their home entertainment products.. CD and DVD mainly… Some games I suppose.. Tesco are in a court battle with their last supplier (a Dublin based wholesaler) for fraudulent trading.. Excuse me if I have told you this before, I can't remember.. The old supplier claims that Tesco falsified over 16,000 invoices over 7 or 8 years.. The lawsuit is for 3.5 million…
Now Golden Discs are taking on the task of supplying them.. (As ye know, I wish only well on Golden Discs, they were always good to me, good to work for and I always hope there is room for both of us).. Golden Discs have 13 stores nationwide now… So they are jumping from that to now supplying 93 stores (80 Tescos)… That's a big change in any company I would have thought.. I suppose for Golden Discs it's a bit of a case of can't beat them, join them… And if it works for them it could be very worthwhile (which I genuinely hope it does, once it doesn't affect me!)..
But from what's on the grapevine.. Tesco ain't interested in any participation except at the point of sale.. Basically they give Golden Discs the space and let them do what they want with stocking, racking, merchandising, returns, faulties, theft, overstocks…. Tesco don't want to know… We give ye the space, and we take a margin at the till… So Golden Disc by one CD from Warner.. Put an RRP on it… Put it into Tesco… Golden Disc pay Warner… Tesco sell it (whenever and after Golden Disc have employed someone to put it in to the Tesco Shop), and Golden Disc make EUR1 a unit type of thing… I dunno… I have no idea of the numbers, i'm only guessing but what I do know is that it is a big undertaking and that Golden Discs will need a good team of people to do it right for them… Time will tell how it will all play out I suppose…
Big news as Warner have a new ZEPPELIN release just announced for September… The Complete BBC Sessions.. Here's the sales note from Warner!
Nearly 20 years ago, Led Zeppelin introduced BBC Sessions, an acclaimed two-disc set of live recordings selected from the band's appearances on BBC radio between 1969 and 1971. Later this year, the band will unveil THE COMPLETE BBC SESSIONS, an updated version of the collection that's been newly remastered with supervision by Jimmy Page and expanded with eight unreleased BBC recordings, including three rescued from a previously "lost" session from 1969.
BBC Sessions was originally released in 1997 and has been certified double platinum by the RIAA. THE COMPLETE BBC SESSIONS builds on that collection with a third disc that boasts eight unreleased performances, plus "White Summer," a recording that first surfaced in 1990 on the Led Zeppelin Boxed Set. In addition, the set includes extensive session-by-session liner notes written by Dave Lewis. For the first time ever, it provides accurate details and notes about all of the band's BBC sessions.
Musical highlights on this new collection include the debut of a long-lost radio session that has achieved near-mythic status among fans. Originally broadcast in April 1969, the session included three songs: "I Can't Quit You Baby," "You Shook Me," and the only recorded performance of "Sunshine Woman."
Also included are two unreleased versions of both "Communication Breakdown" and "What Is And What Should Never Be." Separated by two years, the performances vividly demonstrate the young band's rapid evolution over a short period of time.
Jimmy Page spoke about the band's growth in an interview with Guitar World: "The BBC Sessions show in graphic detail just how organic the group was. Led Zeppelin was a band that would change things around substantially each time it played…We were becoming tighter and tighter, to the point of telepathy."
Speaking with Wall of Sound, John Paul Jones added: "We'd been on the road a lot by the time those sessions were recorded. The albums were always the starting point of the music, and then we'd take it out and expand it on the road. Then we'd come straight off the road into those BBC studios."
Recalling the BBC experience in an interview with Mojo, Robert Plant said: "The whole thing was very quaint: the politeness of the audience, the technicians fumbling about, proper hallowed low-key introductions. Like there was some sort of holy moment about to occur."
Formats
Deluxe Edition (3CD) – Remastered original album plus a third disc of unreleased audio

Deluxe Edition Vinyl (5LP) – Remastered original album, plus a fifth LP of unreleased audio, on 180-gram vinyl

Digital Download – Remastered album and unreleased audio will both be available (MQ, MFiT & Standard)

Super Deluxe Boxed Set (3CD/5LP)– This collection includes:     
Remastered album. 2 CDs, each in a replica sleeve

Unreleased audio on CD in a separate card sleeve

Remastered album on 180-gram vinyl

Unreleased audio on 180-gram vinyl

High-def audio download card of all content at 96kHz/24 bit

48-page book filled with photos of the band, the recording locations, BBC memorabilia, and session information

High-quality print of the original album cover, the first 30,000 of which will be individually numbered.
I shall have pricing and more info in the coming weeks..
Great news for the shop with the confirmation of an instore by the excellent Dublin based group ALL TVVINS, who have just supported Foals at Live at the Marquee.. Thursday, August 12th at 5PM… More on that also in the coming weeks!
Their debut album is due out that day, August 12th.. Some cracking tunes on it from what i've heard… Here's the Warner promotion for it again! :
After a succession of huge radio singles which have inspired glowing comparisons with the likes of Bloc Party, New Order, Haim, Chvrches and The Killers, ALL TVVINS are set to release their debut album 'IIVV' on August 12th on Warner Bros. Records. Throughout 'IIVV', the Irish duo counterpoint angular post-punk riffs with insistent energy, strident hooks and swathes of synths to create an unconventional blend of the anthemic and the unconventional. All of their singles to date feature on the album: 'Darkest Ocean' which has accumulated 3 million plays online; the striking debut 'Thank You' which was nominated for Irish Song of the Year at the Choice Music Prize; the dramatic and intense 'Too Young To Live'; and the recent track massive radio hit 'Resurrect Me'
Back to releases for next week the 29th of July and PIAS have the latest NEW ORDER single 'People on the High Line' on CD, 12'' and 7''..
Universal for the 29th of July have a deluxe edition of the SIMPLE MINDS classic 'New Gold Dream', from 1982.. A load of versions of this available including a super-duper fancy version…
There is a beautiful musical document left behind by VIOLA BEACH after their terrible tragic end along with their manager.. Well they will hopefully be remembered forever with their only 9 tracks committed to record.. Only started out in life.. Terrible
Universal have a fierce limited DISCLOSURE EP… I mean it, fierce..
Universal also have some nice reissues including R.E.M. 'Dead Letters Office', 'Eponymous', and 'Lifes Rich Payment'.. Also out is TOM PETTY's 'Greatest Hits' on DLP, and Hole's 'Live Through This'..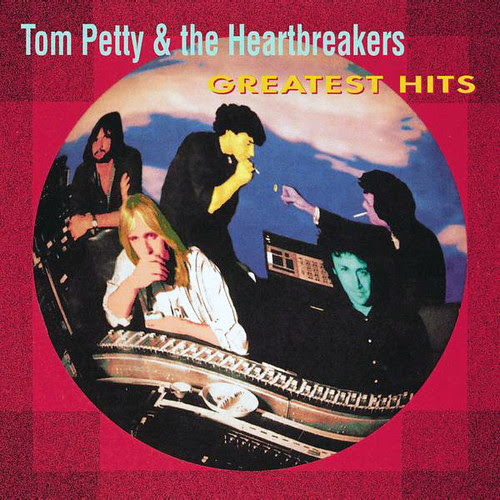 Warner for the 29th have E.L.P (Emerson, Lake and Palmer) reissues.. The Debut LP, and 'Tarkus'.. Also out from Warner is a new GAVIN JAMES 12'', and some SEASICK STEVE reissues, including 'I Started Out With Nothing'…
Lastly, Warner have GODFLESH 'Selfless' reissue… 1st time on vinyl for this one…
On the local scene, STEVIE G and IAN RING have a new single out, well worth checking out!
https://soundcloud.com/abovedat/dance-on-feat-jesse-boykins-iii
Also got in copies of blues / rock gods CROW BLACK CHICKEN on CD and LP, and got copies of the excellent TWO TIME POLKA new CD.. So you know where they are folks.. Both excellent..
Sin é for this week..
Thanks for putting up with me as always.. 20 days to the new shop opening!!
Slán,
Ray.