Hi Everyone,
Hope ye are all well…
July 15th and not a child in the house washed….tick tock, tick tock….so much time, so little to do….come with me and we'll be… in a world of pure unknownness.
Sick of me talking about the move yet…? ( give it another few weeks, you'll know what sick feels like!)
Not a whole pile happening in the releases world again so yer stuck listening to my problems …as i'm sure ye have none of yer own like..
We plan to close in the current location in Douglas Court on Sunday the 7th or Monday the 8th of August and will be open on Thursday the 11th of August in Douglas Village Shopping Centre….The next chapter to commence….I will be quite sad leaving the shop in DC to be honest ( As i was in Carrigaline….That was a baby to me back then in  2001….I was only a baby myself …Just 27)….. Mainly because that unit was always a record shop (more or less from the very start) and i did enjoy my time there….But onwards and upwards hopefully….Feedback from joe public is positive…3 out of 4 people i would say are positive ( ye folks are not considered in the joe public category in case i cause offence….its the now 93 buyer, walking past, don't really know them too well joe public, i was on about….so hopefully that will be the case….i'm kinda banking on ye guys  finding us over there….no pressure like!)
HMV as ye probably heard are pulling out of Ireland as all remaining shops, the 4 or 5, are to be closed by the end of the year….i think all except one in Dublin will be gone well before year end….If some not gone already.
It's kind of amazing really ….Such a powerful brand in this game of ours….No longer…It's a pity as well…..Is there even  25 record shops in Ireland now…I'd say thats tops…One shop for every 200,000 people…. Where will it  stop?….Who knows….. In 2007 there were over 100 record shops in Ireland.. In 2007 recorded music sales in Ireland amounted to 72 million… That figure in 2012 was 33 million …..The cull was well and truly under way…. I must try and get recent figures because for us after the years of hell above, we saw a bounce and have shown increases albeit slight enough last year….That's why the HMV thing was a bit surprising , I thought they had weathered the storm also… But who knows the inner workings and the bills etc etc…..Anyway tis a shame.
Anyway, enough of all that says ye, what's coming out Ray for christs sake…
This week in the shop we have releases by PETER GABRIEL, JEFF BECK, BELLY, BJORK, JUDAS PRIEST, ASAP FERG and the brilliant MICHAEL KIWANUKA.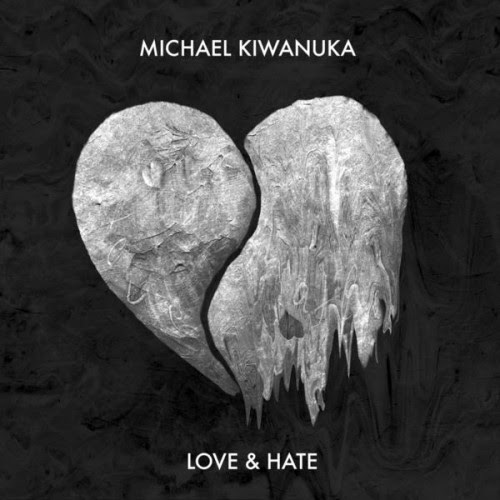 Releases for next Friday the 22nd of July are a bit sparse again i'm afraid for ye folks but the Summer NOW compilation is out for us via Universal….94 for those of ye keeping count…
BEAR'S DEN new album is out next friday also on CD and LP.
Universal do have some nice ALLMAN BROTHERS Vinyl reissues including 'At Filmore East , 'Eat The Peach', and the self titled album….. 8 LPs in total getting repressed.
Lastly, Universal have a NINA SIMONE vinyl box set ….7 LPs from her Decca time.
Essential are reissuing ORBITAL's "Wonky" next week.
Sony for next week have a live OPETH LP from Shepherds Bush, London, called "LAMENTATIONS".
Sony also reissue "Shades of God" by PARADISE LOST and they have a Dermot O Leary 'Saturday Sessions' CD.
I'm going off down the lane o sidetracks (Cork haunt) now again so please excuse me…. A few of ye from up the country including Tipp Lad will get a chuckle or a tear (of joy) from this… Cork hurling…
I'm going to put my spoke in (apologies music lovers).. There are about 20 things need to be remedied in Cork GAA for the young hurlers of the county to flourish again… I am going to mention one critical one in my opinion… I went to a Christian Brothers National school in the early eighties.. 80-85.. Going to hurling training was PART of school, even though it was AFTER school… You just had to go, or you took your chances and tried to avoid a few slaps otherwise… 9/10/11 year old kids are in school 5 days a week, 40 weeks of the year?.. That's a lot of hurling being done when it's PART of school / after school type thing.. Lay teachers in today's world simply cannot give that time.. Everyone is busy… Collect the kids from the childminder, call here, pay that, do this…. Busy, busy, busy and i'd say a lot of kids today don't want to do it maybe… So it's an uphill battle.. You start national school in Kilkenny and you are given a hurley day one… It's a different mindset.. It's rural… It's parist.. It's more important to them.. Begs the question I suppose, how important is it?… Joe Canning of Galway recently said that he is trying to concentrate more on his new business because after all hurling is only a hobby… Still nice to bring Liam home every now and then though….
I do this newsletter mainly on a Thursday night (turned into blog on Wednesday) but cut it about 12:30AM, and Bobby or myself add the links, pictures, etc on a Friday and send it out… So here I am cribbing about hurling and as I finish this I see on Twitter what has happened in Nice… Isn't it a disgusting world that we live in at times… Utterly disgusted.. Words fail me.. Disgusting filth..
Warner finally for the 22nd of July have a few EARTH WIND AND FIRE LP reissues, as well asCARCASS 'Choice Cuts', which is a best of 2LP gatefold.. Also out through Warner is a SUEDE best of on CD, and lastly the NEON DEMON O.S.T by Cliff Martinez (ex Chili Pepper) on 2LP Red and Blue Swirly Vinyl with code… His soundtrack for Drive is brilliant, so this could also be a great one.
Sin é for this week,
Thanks for listening,
Ray