Hey Everyone,
How's the form…
Guess who's back… Back again….
Happy new year to ye all.
December was a bit iffy in the siopa but its a new dawn, its a new day, its a new life…  Fooor meee…. And i'm feeling… I think thats my fourth year in a row using that new year opening followed up with stop me oooohhh ho ho stop me, stop me if you think that you heard this one before…. Maybe that could be shoot me…
Anyway welcome back tolerant readers… Really hope it all passed off OK for ye all….
Only settling gently back on the horse after the season …. Stressful enough time every year in the shop… Chasing 4 months business in 3 weeks… Caught in a bubble a bit with regards sales targets.. In the greater scheme of life, it don't matter a shite…. But i care deeply about it so in the bubble it matters…. if that makes any sense at all…… Was down 19% this Christmas… Twas a lot… Matt Cooper had bits on the radio during the week about retail here being down quite a bit in December… Amazon are reported to be way up according to some dude on the show and have now purchased a fleet of planes to improve deliveries and to also take on the delivery boys like Fed Ex and UPS at their own game…. No stone unturned with the Amazon boys and girls…. Anyway no killer release and a shop move , Two big factors for me (I hope) behind it…. Calendar year exact same turnover as 2015 so after shop move in 2016 to keep same turnover is a result I suppose…. So onwards anyway and upwards hopefully.
One quick side note on the massive online players…. Must be a serious dent to the government's coffers…. All that missed VAT….. They say only 23% of Irish retailers are online.. And tis so hard to get seen there even if you are competitive…. Drop the vat rate to 12% on .ie sites…. dot.ies can pass on the saving and be super douper competitive….12% of something is better than 12% of nothing… Our website grew by 68% in December on the previous one but from a small start… A normal Saturday sales, to a Saturday and a Sunday takings…. And I pay Google for the privilege to be seen anyway but sure Rome wasn't built in a day or two years either for that matter or was it?
Anyway enough Raymond… Ye folks will be running to find yer duvets to climb back under like the start of the week so move on…
Out today in the shop is the BOWIE 'Legacy' compilation on Long Player…. Fine double LP compilation spanning the great man's long and remarkable career …. It's hard to believe it has been 12 months since the terribly sad, bizarre but classy hollywood style release and passing…. Seminal moment in lots of our lives.. As I said before one of the strangest days in the record shop I ever had was Monday January the 11th 2016… All of it was simply incredible…. Fitting of an incredible man… RIP Daithi Macseoin.
Also in the shop today is the LP release of the new NEIL YOUNG record, the hip-hop record of the year with A TRIBE CALLED QUEST on vinyl, the new BRIAN ENO record as well as new albums from YOU ME AT SIX, GONE IS GONE and THE DROPKICK MURPHYS.. 
Or check out the first video of the year, which also has a bit of the sale stock in it! Give it a like, share and be sure to subscribe!
Moving on to a few releases for next Friday the 13th which include the third and new album from the wonderful THE XX via the Young Turks label…. Should be a cracker of a release… Standard CD, Limited indies only clear vinyl, ( 22 euro) and a limited boxset which includes the LP, a 12" only available via the set and two CDs ( 47 euro) …. I like this band , male/female vocal contrast is great normally… Looking forward to it.

Pias also have a live release by ACCEPT as a 2CD/DVD or a 4LP set and also on Nuclear Blast is the new SEPULTURA album 'Machine messiah" as a CD/DVD or DLP.
Lastly from PIAS is the the new album from THE FLAMING LIPS "Oozy Mlody" as CD, LP or fancy LP set with a rare 7 " included.
Universal for the 13th have a duet covers album by FLO MORRISSEY and MATTHEW E WHITE called Gentlewoman Ruby Man, where they tackle songs by Cohen, velvet underground, frank ocean and james blake.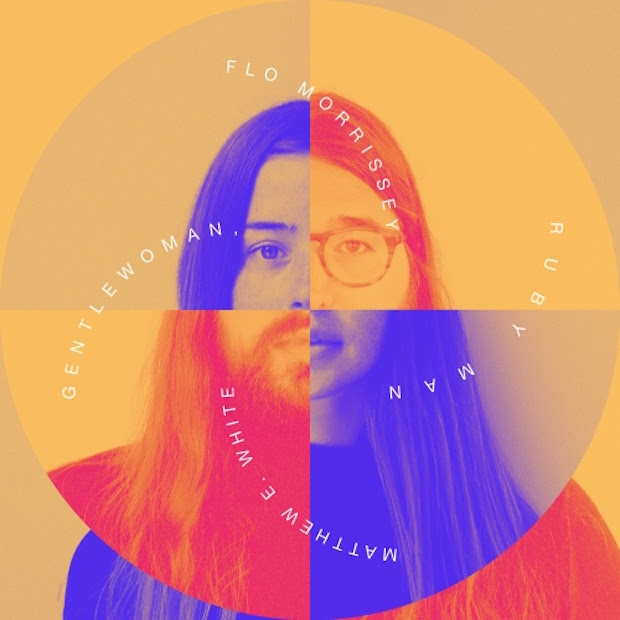 UNIVERSAL also has 5 album sets by TRAFFIC and FAIRPORT CONVENTION as well as some EMPEROR reissues.
Warner for the 13th have  JEFF HEALYs LP holding on via provogue.
Sony have the new album by PAIN OF SALVATION out for next friday the 13th called " in the passing light of day" ….a return to their heavier sound i believe ..on a deluxe CD, STANDARD CD and LP.
Sony also have the soundtrack to "The Book of Love" which features Justin Timberlake i think.
Thats about it for releases for next week but will get warmer as the year goes on…
The British Phonographic Industry ( BPI) who are the watchdog among other things for the UK music industry released its figures a few days ago for 2016…some interesting reading if you are that way inclined…or else head for the duvet id suggest….
Vinyl saw an increase of 53% to 3.2 million units sold , the highest since 1991 but still only 4.7 % of all music consumed.
Streaming saw an increase of 68% ….over 45 billion tracks were streamed in the UK last year amounting to over 42 % of all music consumption ( they have some way to correlate it)  and yes thats Billion WITH a B.
CD was down 12% but still has 39% of music consumption…47 million CDs sold in UK last year…
Downloads/MP3 the biggest loser down 30% and now accounts for just 16% of all music consumed.
Another interesting fact, ADELE 25 was the biggest selling album of 2016 even though it was released in november 2015….
What a topsy turvy industry….
The talk is and has being that streaming and physical can cohabit well together….everyone interested in music streams…and if they really like what they hear they may buy a physical copy….i dont think the artists like the streaming that much as id say they get feck all out of it….contrary to all other beliefs…going to gigs and buying physical music and merch is the best way to support an artist/band…end of sceal.
A lot of acts are getting slower and slower putting themselves up on streaming services….you need about 1 million streams for a tenner or something daft i think….if anyone knows please would love to know the real sceal….
Also, final chance to get your 3 albums of the year (2016) into us, only a few names in so far, and if you do you could be in with a chance of winning a 25EUR voucher for your favourite shop!
Sin e for the first time this year…
Thanks for listening… ( and for those that didn't, ye can come out from under the duvet now…its over!)
Ray
www.musiczone.ie