Hi everyone,
How's the form?
Another week in the new MusicZone.ie Towers and some more sinister behaviour… I shall get to that later..
First up are the releases in the shop from Friday the 21st, including BOWIE, COHEN, BRIGHT EYES, BELLE AND SEBASTIAN, RIPTIDE MOVEMENT, PRETENDERS and many more, check out the video for everything!
Moving on to releases for Friday the 28th of October, Universal have a new PLANXTY Retrospective CD/DVD… The DVD has two hours of unseen footage from the RTE Archives.. Universal also have a new albums by the mercurial MADNESS (ah man, gotta like Madness.. No?..). EMPIRE OF THE SUN are back with a new album, with Uni also having a new NEIL DIAMOND 'Acoustic Christmas' CD, a new TOVE LO album, a new JACK SAVORETTI album, and the newest in the Clubland CD compilations.. Uni also have a lovely DJ SHADOW 'Endtroducing' 6LP boxset.. If interested in that, give me a shout…
Universal have a bucket load of releases for next week… More include PUBLIC IMAGE LTD (PIL) Metal Box and Album 4LP Boxset Reissue, the two TRAVELLING WILBURY'SCDs are reissued again, a new IGGY POP 'Post Pop Depression' DVD, Live in the Royal Albert Hall.. A good listen that Iggy Pop one.. Very good infact, in my opinion.. Universal also have a 'fang' coloured limited 50th Anniversary from THE BEACH BOYS 'Good Vibrations' 12"..
Universal on the vinyl reissue front for this week have some BECK reissues including 'Odelay'… Brilliant… 'Guero', and 'Seachange'…. There is a THE JAM 3LP 'Best Of' out, as well as the incredible soundtrack to THE MISSION by the equally incredible ENNIO MORRICONE, and finally DRAKE has a few first timers on vinyl including the new one 'Views', and 'What A Time To Be Alive', and 'If You're Reading This'…
Essential has a new album by the very underrated (in some quarters) THE ANSWER from up the north.. Was first introduced to the singer Cormac by a friend of mine at the Neil Young gig in the Marquee a few years ago and he seemed like a really good skin… They have been grinding out a career for a long time now so it would be great for them to make a slightly bigger impact.. New single is great.. We at the corporation wish them all the best in the world..
It has been quite an edgy and nervous week for me and the rest of the lads in the corporation… Is it a bunch of records in that package?!?!… Is that your bag on the floor bud?!?… Walking to the car in the still of the night hearing ungodly noises in the depths of the carpark…
I have received more correspondence from BLACKSTARLIBERATIONFRONT this past week… The first was posted into the shop in bloody writing.. It read
''MUSICZONE, The BLACKSTAR LIBERATIONFRONT's demand is a simple one. We demand that MUSICZONE apologise for the blatant untruth's and blasphemies that were printed against BOWIE in recent newsletter. Once this apology has been made, your poster will be returned in the same condition as it was taken. No harm has come to the poster, or it's owner.. Yet….BLACKSTARLIBERATIONFRONT''
As you can imagine, it sent a chill down my spine yet again… More very unsavoury messages have been received this past few days… In shopping with the message, 'Do you want to turn into a horse meat burger', or probably most threatening, attached to the picture of Bowie out at the Lough feeding the ducks : 'Do you wanna sleep with the fishes?…'
I am, as you can imagine, very nervous and frightened by these threats…. At this moment I am awaiting instruction from the Gardaí so I will keep ye posted.. They have an unconfirmed sighting / report from the Lough of an older criminal, unkempt, unshaven, with pungent body odor and most follicly challenged with a drink and a narcotics problem… If ye know this person please let me know, or the Gardaí… They believe he could answer to the name TOTO…
Anyway, back to releases… Warner for the 28th of October have the excellent DECLAN O' ROURKE back with 'In Full Colour', which is a reworks with new songs, done with a 50 piece RTE Chamber Orchestra.. Should sound sweet to say the least..
Warner also has a new BLACK SABBATH 'Ultimate Collection' on 2CDs..
Sorry, there were some vinyl reissues from Universal I forgot to mention!.. The WEEZER back catalogue and GHOST 'Meliora' 2LP Version, as well as SUM 41'S 'All Killer No Filler' LP..
PIAS for the 28th October have a new COURTEENERS album, a 10th Anniversary Edition of MIDLAKE's brilliant 'Van Occupanther' on gold vinyl with a bonus 7''… The brilliant SAINT ETIENNE'S debut album 'Foxbase Alpha' gets the vinyl reissue treatment… The first ever record released by Heavenly back in the day.. CD version also out with 14 bonus tracks next week… New album out next week also by TESTAMENT, 'Brotherhood of the Snake'..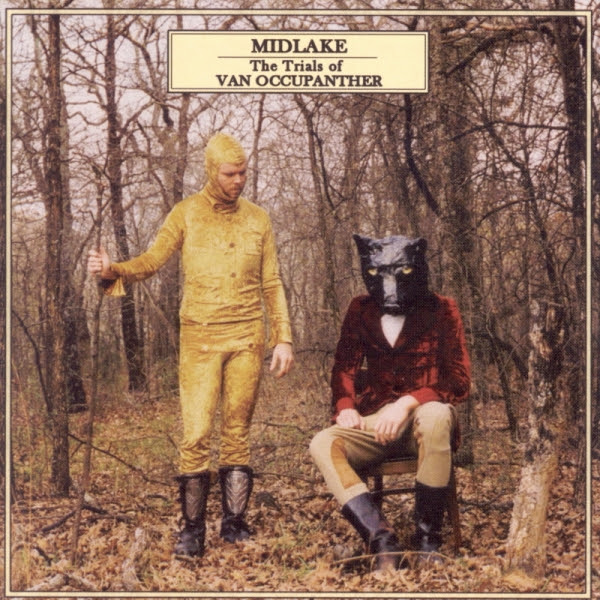 Republic Of Music have restock of the TWIN PEAKS OST by Angelo Badalamenti on coffee coloured vinyl, as well as NADA SURF's 'Peaceful Ghost', live with an orchestra..
We (at the Music Zone Towers) are THRILLED to announce that THE RIPTIDE MOVEMENT will be coming into us on Saturday the 29th of October (tomorrow week), at 3PM playing tunes from their cracking new album 'Ghosts'.. Saying hello and signing a few copies also… We are delighted to have them in, sound lads by all accounts! Really looking forward to it!!
Sony for the 28th of October have a new album by JAMES ARTHUR, the latest in the BBC Live Lounge series, as well as vinyl reissues from CRADLE OF FILTH, ELO and MAXWELL, and a ROY ORBISON 'Ultimate Collection' 2LP set…
Proper for the 28th have a new DAVID GRAY 'Best Of' on 2CD and 2LP, first time on vinyl for a lot of these tracks.. NICOLAS JAAR 'Sirens' is also out on LP and BLACK (Colin Vearncombe) 'Best Of' also gets a release.. Colin tragically lost his life earlier this year in a car crash in West Cork..
CARGO for the 28th of October have the new BRIAN JONESTOWN MASSACRE album on coloured vinyl..
Music on Vinyl for next week have the BAND OF BROTHERS OST by Michael Kamen… PENTANGLE's debut is back out on vinyl next week, and there is a JIMI HENDRIX 'Merry Christmas and Happy New Year' on 10''.. Only 1500 of these worldwide…
Was in the Everyman last week for the JACK O' ROURKE launch gig… Jack and his band were excellent and there really was a lovely atmosphere.. Top night out, and delighted for how well Jack has done in the charts this week..
And finally, a huge thank you to MICK FLANNERY who was instore with us last Friday to promote the brilliant new album 'I Own You'. Songs were cracking as always, and thanks to Mick for sticking around to chat to everyone after. Wishing Mick all the best with this album, he's been very good to us in the corporation over the years, and we love having him in! Thanks to everyone who came in today as well, was great to see the shop full for it!
Sin é  for this week folks,
Thanks for listening,
Ray.