How's it going folks,
Hope yer all doing alright…
New Releases in the shop today on Vinyl record and CD include new albums by GHOSTPOET, GRIZZLY BEAR, RANDY NEWMAN (new album on LP),STEVEN WILSON, EVERYTHING EVERYTHING and reissues by NEIL YOUNG(a blast off them), THE STYLE COUNCIL, INTERPOL, and BIGGIE.
Or video is back this week for those who prefer to see before they spend!!

Cracking week of releases coming up on the 25th of August… Man where do I start…
PIAS get the nod… So firstly is the new QUEENS OF THE STONE AGE album "Villains" on a blast of formats… Some QOTSA fans may consider them villains and not be fully gone on this but i think it sounds great… The lead single is a rock n' roll song wrapped up in a bubblegum pop song… Mark Ronson's influence, or in some eyes poison, gan doubt… It's available as CD, and three different LP formats… Gatefold DLP, deluxe DLP tipped on sleeve plus 14 art prints, and finally indies only LP which is the same as above but with alternative cover artwork… First big album for the 25th..
Pias also have the Sam Beam aka IRON AND WINE record out on the 25th called "Beast Epic" on Sub Pop Records and from what I heard it's a gorgeous listen… Here's the new single…. Is that even a word in this industry anymore… In the physical industry anyway… I know it is but ye get my drift… Changed times… That ship has sailed Raymond…. 6th album on CD and a deluxe LP edition which includes a bonus LP featuring exclusive tracks and demos with a special etching on the B-Side.
Slight side track…. I keep meaning to mention…. We get posters and we sometimes try and keep them but we have no space so after we use them we are going to offer them to any takers… Unless specified these are all shop window size.. We have a couple this week. We have savage poster size (if that makes sense, like posters you'd buy in a shop) + 12" Record size cardboard sheets to give out to anyone who Pre-Orders the Queens of the Stone Age LP with us. Check out the double sided poster below! (While stock lasts!!!)
We also have normal sized release posters of Erasure 'World Be Gone', 2 foot by 2 foot posters of the recent Beach House Rarities release, and finally a Aldous Harding poster. First come first serve with these so if interested pop a mail back and we'll put you're name on it!
PIAS also has a KORPIKLAANI live album, a debut by GORDI and some MARK LANEGAN LP reissues "Field Songs", "Scraps at Midnight" and one whose names escapes me (that's not the title)..
Pias has an interesting one also from NADINE SHAH… Her third record i think called "Holiday Destination" sounds really good… I really like what I hear so far… Read a bit of an interview where she spoke about themes running through the record, one theme been modern societies empathy or more to the point lack of empathy… There was an influx of refugees onto the Greek island of Kos when Nadine was there which was the inspiration for the album title… Because all that was on the news was holidaymakers complaining about the influx…. 'It's spoiling my holidays like' type of thing.. No mention of the asylum seekers being human beings like… I'm not going to go down the Trump road this week to be honest…It's too f**ked up…  
But a little by the way… The signed copies of the HAPPY ABANDON LPs and CDs landed with us…. Al personally signed with lovely quirky humorous remarks… One was : 'Dear Donal, Thank you for not having a "d" at the end of your name.'
(Problem is now I have two Donals with pre-orders in… so may have to toss a coin there lads!)
We had no input into notes on the records… That was mainly Peter the lead singers doing… Quality some are..
One of my other favourites… Sorry now Paud…
'Dearest Paudie. So… So… Like… Your name….  Is it pronounced like potty? If so.. That's awesome!'
So the HAPPY ABANDON LP and CD is out next friday also the 25th of August….
Warner have a few cracker jacks for next Friday the 25th also… The new WAR ON DRUGS record being one obviously… On CD,  DLP or indies only clear vinyl DLP…. Have not got round to listening to any of it yet but I loved the last one so really looking forward to it…. Will have to have a listening queue of CDs in the shop for next week….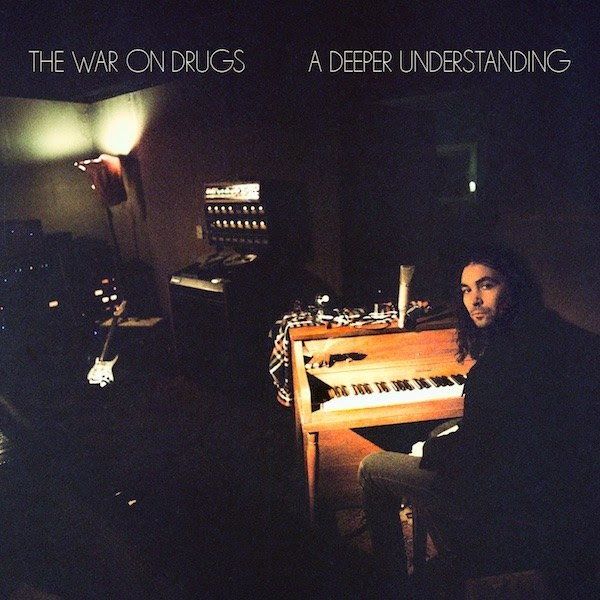 Listening to the newest LAURA MARLING album again recently… Beautiful listen.
Warner also have what will no doubt be the biggest selling Irish album of the year next Friday…. PICTURE THIS…. Album will arrive on 25th of August on CD and LP and the two lads, Ryan and Jimmy will be in MusicZone.ie Towers on Monday the 4th of Sept at 5 PM…. It's a wristband job as I mentioned before so give us a nod if you want to get in!!
The lads are from Athy and friends since they were small fellas and write their own tunes and play their own instruments so brilliant… More power to them…. And we're one of a thousand leeches on them over the next month or so… But sure… That's the game they're in now… When you're hot everyone wants ya, and vice versa then i'm afraid… It's great promo for us to be associated with them as there only Munster appearance… But sorry for being a leech boys.. We try and support up and coming acts, not them support us but sure look if there's gonna be only one in store… We rather it be us i suppose… We're not Mother Theresa like!
Warner also have a new album by PVRIS "All We Know Of Heaven, All We Need Of Hell" on CD and indies only LP as well as a new PAUL WELLER 4 track 7'' "Woo Se Mama"..
Universal for the 25th of August have new albums by CADILLAC THREE "Legacy" and SHANE FILAN, a BOB SEGER Greatest Hits CD, and vinyl reissues by UNDERWORLD "Beaucoup Fish", and STEVIE WONDER'sabsolute classic "Songs In The Key Of Life"… Triple LP but 40 bucks.
SONY for the 25th of Aug have the CAGE THE ELEPHANT " Live and Unpeeled" LP, as well as some LP reissues by DEEP PURPLE "Battle Rages On", and DYLAN's "Oh Mercy" , "Hard Rain", "Brandeis Univ" "Good As I Been To You".
THE ORCHARD have a solo album by IAN FELICE "In The Kingdom Of Dreams"
PROPER for the 25th of August have a JANE'S ADDICTION Live CD/DVD job as well as a couple of LOUVIN BROTHERS LP reissues…. Good aul' old sytle country..
Look sin é for this week i suppose,
I think a bit more happening on the in-stores front in the next few weeks…
Will keep ye kind folks informed anyway
Thanks for listening
Ray
musiczone.ie